Inbox/Outbox: September 13, 2013
Inbox (Books Acquired)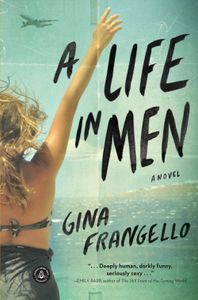 A Life in Men: A Novel by Gina Frangello (Algonquin Books, February 2014)–This is a novel about friendship, travel, relationships, adventures, and sexual awakenings. As if that's not enough to get all my bells ringing, it also has a blurb from Audrey Niffenegger, who calls it "intense and beautifully written." And it arrived just in time for my beach week! Thank you, oh high holy gods of book mail.
O, What a Luxury by Garrison Keillor (Grove Press, October)–What could be more fun than the collected poetry of the voice behind A Prairie Home Companion? As the subtitle promises, these are "verses lyrical, vulgar, pathetic, and profound," and they are rather delightful. Behold the first stanza from Keillor's take on "Thong Song:"
To people raised in a railroad shack
It is known as your butt crack.
To people who are more verbally deft
It is known as the gluteal cleft.
Either way, it's at the bottom of your back
Between the one on the right and the one on the left.
If that makes you chuckle, you'll enjoy what you find between these covers.
Outbox (Books Finished)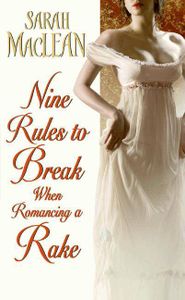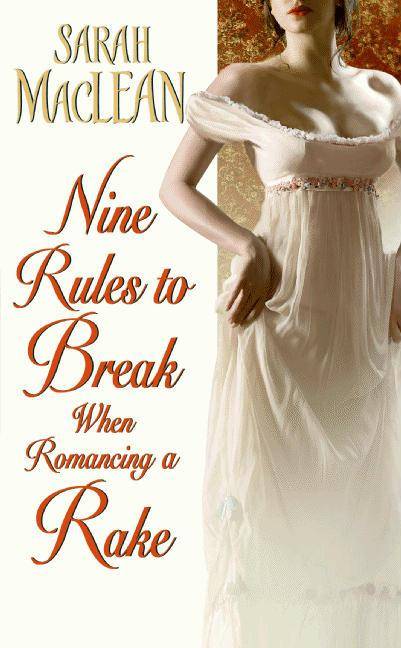 Nine Rules to Break When Romancing a Rake by Sarah MacLean–At the ripe old age of 28, Lady Calpurnia Hartwell has given up all hopes of marriage and accepted her fate as a spinster. She figures that if she can't have love, she might as well have some adventures, so she makes a list of nine experiences she's always wanted to have but has never been allowed to. Stuff like drink scotch, attend a duel, ride astride. You know, things men do regularly but for which women are seen as too delicate. Oh, and she wants to be well and truly kissed. Callie knows just the man for the job–the rakish Gabriel St. John, the Marquess of Ralston–and when she decides to making kissing the first item crossed off her list, she gets more than she bargained for. (More orgasms, more love, and 100% more chances to ruin her reputation.) This story is every bit as rompy, fun, well-written, and steamy as I've come to expect from Sarah MacLean, and loved the hell out of it.
Paris, I Love You but You're Bringing Me Down by Rosecrans Baldwin–If you love a fish-out-of-water travel memoir as much as I do (which is a whole heck of a lot), run–do not walk–to the closest bookstore or your favorite reading app, and get this right away. A lifelong francophile, Baldwin moves to Paris with his wife to take a job at an ad agency. But his French isn't that great, and he doesn't totally know how the social customs work (whom do you kiss, and when?), and hilarity, as you would expect, ensues. Baldwin is self-deprecating in all the right ways, and Paris, I Love You is armchair travel (and, occasionally, schadenfreude) of the first order.
In the Queue
I'm headed off for a week at the beach in celebration of two dear friends' wedding, and for me, vacation means time to dig into a bunch of food writing. Here's what I have lined up:
The Nasty Bits by Anthony Bourdain
Three Squares: The Invention of the American Meal by Abigail Carroll
Dinner with the Smileys by Sarah Smiley
The American Way of Eating by Tracie McMillan
What about you, readers? How was your week in books? What's on tap for the weekend?
_________________________
Sign up for our newsletter to have the best of Book Riot delivered straight to your inbox every two weeks. No spam. We promise.
To keep up with Book Riot on a daily basis, follow us on Twitter, like us on Facebook, , and subscribe to the Book Riot podcast in iTunes or via RSS. So much bookish goodness–all day, every day.
Get the New Release Index, our curated calendar of upcoming new books, with
Book Riot Insiders
: