The Week's Most Popular Posts: August 31-September 6, 2013
Take a look back at the most popular posts from the week that was…
My 110 eleventh graders were reading Margaret Atwood's The Handmaid's Tale, and one of our administrators had notified me that the parents of one of those students had contacted the superintendent directly to complain about the assignment and, of course, demand that the book be removed from the curriculum, the school, the county, and, if possible, scrubbed from the fabric of their child's brain. I told the administrator that I would gladly meet with the parents to discuss their concerns.
This was a lie on two fronts. For one, I wasn't glad about any of this. And for another, I was using a broader definition of the word "discuss" which includes indignant shouting and fist-shaking.
-from What I Said When They Came for THE HANDMAID'S TALE by Josh Corman
___________________
Are you wondering what the next Atwood you pick up should be?  Handily, we have a flowchart for that!
-from Looking For Love In All The Right Places: A Margaret Atwood Flow Chart by Brenna Clarke Gray
___________________
-from Life Lessons from Winnie-the-Pooh by Wallace Yovetich
___________________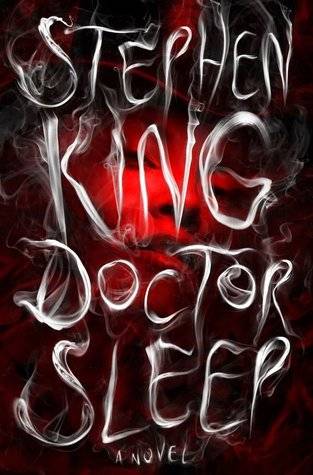 Doctor Sleep by Stephen King (Scribner, September 24) Whatever happened to the little boy in The Shining when he grew up? King is back with a bit of an answer to that question, bringing us a story about a now middle-age Dan Torrance who is trying his damnedest not to follow in his alcoholic father's footsteps. When all looks well for Torrance, he finds himself face-to-face with a young girl named Abra who conjures up his own suppressed past. Now, he's got to help her survive the paranormal band of True Knot who are eager to devour their next meal — a child with the shining. Fans of The Shining should find this story horrifying and altogether satisfying.
-from 5 Books to Watch For in September by Kelly Jensen
___________________
The week's most popular post over at Food Riot was… 
• Trader Jacques Fleur de Sel Caramel Sauce ($3.49):Let's start by saying that if I had to forego either chocolate or caramel for a year, I'd say give up the chocolate first. I'm a caramel freak. And I love making my own caramel sauce, so any purchased product had better be pretty amazing.
The Verdict: Take! If my homemade caramel sauce is a 10, this is about a 9.7—and again, that's high marks for something so convenient. Remember, a great caramel sauce is more than caramelized sugar—it has to have butter or cream, and this one has both. So it's velvety, luscious, and deeply flavored, with just a little bit of salt to pique the tongue.
-from Take, Taste, Toss: Trader Joe's Edition by Wini Moranville
____________________
Sign up for our newsletter to have the best of Book Riot delivered straight to your inbox every week. No spam. We promise.
To keep up with Book Riot on a daily basis, follow us on Twitter, like us on Facebook, and subscribe to the Book Riot podcast in iTunes or via RSS. So much bookish goodness–all day, every day.
By signing up you agree to our Terms of Service
You could win a six-month subscription to an amazing Romance box!
Go here to enter for a chance to win
, or just click the image below: