Inbox/Outbox: August 9, 2013
Variety! So hot right now. Tell me about your reading highlights in the comments, won't ya?
Inbox (Books Acquired)
Dark Lies the Island: Stories by Kevin Barry (Graywolf Press, September 24)–Kevin Barry has been on my radar since fellow Rioter and Well-Readhead Liberty talked about his novel The City of Bohane last year, and now I'm happy I held out because I love having short stories for my first experience with a writer. This collection about "misspent love and crimes gone horribly wrong" (come on, who doesn't want to read that?) is garnering all kinds of early praise and was shortlisted for the Frank O'Connor International Short Story award, so my hopes are high.
Descent by David Guterson (Random House, September 10)–This is a memoir about Guterson's fall into clinical depression in the aftermath of 9/11. It promises that it is not a memoir of 9/11, or an attempt to make sense of tragedy on a collective scale. Guterson (whose name you might recognize from his novel Snow Falling On Cedars) was inspired by William Styron's Darkness Visible, and here presents his own experience with depression and the long climb out. Random House is releasing this 80-page ebook as a digital exclusive. I'm just as excited to see them testing new publishing techniques as I am interested in Guterson's story.
Outbox (Books Finished)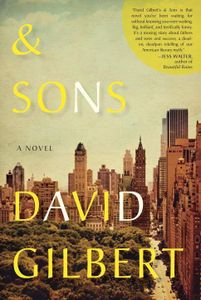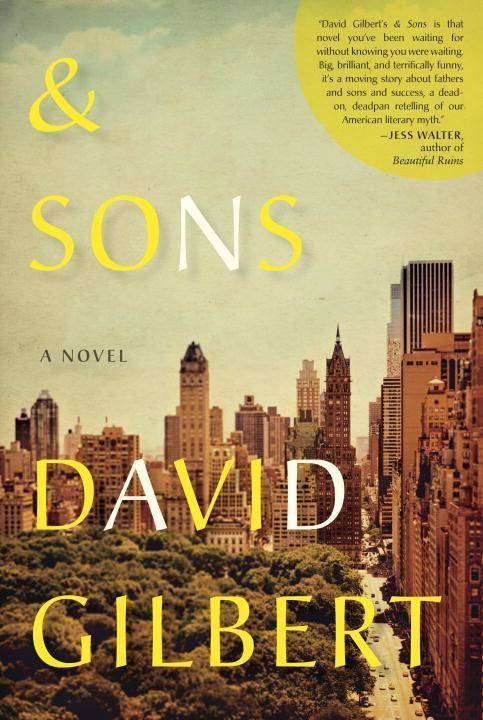 & Sons by David Gilbert–Aging novelist A.N. Dyer, best known for his angst-filled boarding school novel Ampersand, has something of a breakdown while giving the eulogy at his lifelong best friend's funeral. He calls his two adult sons home to make amends for his many failures as a father at what he perceives is the end of his life and to encourage them to get to know their 17-year-old half-brother, Andy, whose birth (and the affair of which it was a product) resulted in the breaking of their family. Secrets are revealed–a whole heaping lot of them–and old wounds are dredged up. Despite their best efforts, the Dyer men fall back into their long-held roles in the way that family members do, and it's just as tragic and as boring as you'd expect. And I mean that in a good way.
There's thoughtful, heartbreaking stuff here about death, friendship, and the father-son relationship (which gets far less literary action than the mother-daughter dynamic, if you ask me), and there's a playfulness and sense of humor to Gilbert's writing that is often lacking in the Old White Guy Problems literary novel (for which I have deep affection). Gilbert's treatment of the writer-as-protagonist resists a great deal of the self-indulgence that makes books about writers a favorite whipping boy of literary critics. Though he does cover the well-trod ground of writers' neuroses and poor social skills, he more than makes up for it with insights into the difficulty and occasional ridiculousness of the publishing industry and the writing life.
This is not a perfect book, but the only thing I really struggled with is a Very Big Reveal that occurs about halfway through the story and about which very little is said after. It is jarring when it happens, and then it's confusing for a hundred pages or so, and then it starts to make sense in context of Dyer's narcissism and his desire for a do-over with his family and himself. I didn't love all of Gilbert's choices, but I understood why he made them, and that goes a long way for me as a reader. And how many Old White Guy Problem novels also have Talking Heads references? I mean, come on.
In the Queue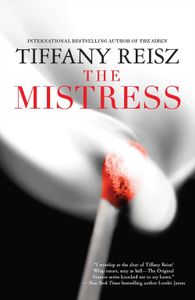 The Mistress by Tiffany Reisz–Reisz's Original Sinners series, of which this is the 4th installment, has been one of the best discoveries in my ongoing quest to read romance and erotica. The story revolves around dominatrix-turned-novelist Nora Sutherlin, the two men who vie for her affections, and her life in the BDSM community, which she calls the Underground. Reisz's writing is gorgeous and enjoyable even when her characters are suffering or engaged in activities the reader might not find arousing. Her willingness to explore the dark corners of desire and her ability to keep us interested and invested is remarkable. Good erotica pushes boundaries and asks questions, and Reisz does both with guts and style.
Life is Meals: A Food Lover's Book of Days by James Salter–That James Salter, one of my all-time favorite writers, wrote not just incredible novels but also a food memoir makes me want to happy-dance and propose marriage to him. Or maybe cook him my signature roasted chicken with a side of sloppy kisses. I'm bingeing on Salter's backlist for the chapter I'm writing on him for the second volume in Book Riot's Start Here series, and while this book isn't strictly necessary in my homework, it's certainly irresistible.
How was your week in reading?
We have 10 copies of
A Gentleman in Moscow
by Amor Towles to give away to Book Riot readers!
Go here to enter for a chance to win
, or just click the image below. Good luck!