The Week's Most Popular Posts: July 27-August 2, 2013
Take a look back at the most popular posts from the week that was…
5. Moby-Dick by Herman Melville: When a big ol' whale pisses you off by gnawing on your leg like it's a chicken bone, go to physical therapy and seek emotional support from friends and family, rather than dragging lots of other people with you on a suicide mission to mess up that dang whale.
from "And the Moral of the Story Is…": 30 One-Sentence Lessons from Literature by Rachel Cordasco
________________________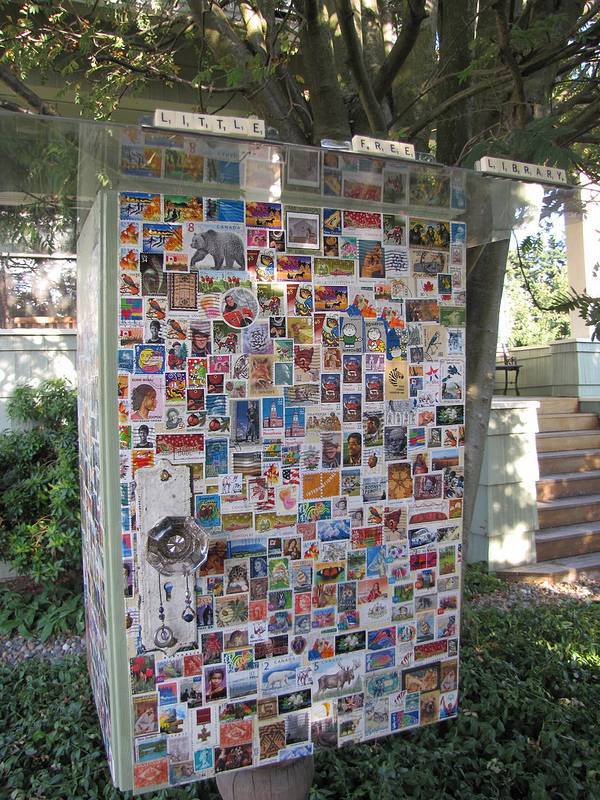 from 5 of the Coolest Little Free Libraries  by Michael Lieberman
________________________
Maybe it's arguing against a social issue you feel strongly about or using a plot device that irritates you. Maybe you found out something questionable about the author. The bad thing starts to grow in your mind until it becomes more important than anything else. You try to remember what you liked about the book, but it's dead to you now.
Book dealbreakers. They're real, and it sucks when they show up in something you would otherwise enjoy. I ran smack into one of mine yesterday and I'm still mad about it. I wanted to like that book, and now I'm going to be returning the 2nd in the series to the library without opening the cover.
from What Are Your Book Dealbreakers? by Becky Cole
________________________
John Green, I know for a FACT that you have never been a teenage girl.
I do hope that somewhere in Italy, Dan Brown is solving a mystery hundreds of years old, RIGHT NOW.
And don't even front, Emily Bronte. You never even got married.
from That is Not Your Area of Expertise! by Preeti Chhibber
________________________
And the most popular post over at Food Riot this week was… 
I have a bigger point than this, but for the moment can we talk about someone who has enough time to make multiple phone calls about one chicken foot in a packs of breasts–which she did not even buy? This isn't mold, it isn't garbage, it isn't crickets or thumbtacks, but it still warrants two phone calls, multiple tweets, two in-store visits, and a second opinion (and as someone who worked in a grocery store for years, trust me, you do not want to disagree with the crazy lady raising a fuss at customer service)?
from Time to Freak Out: Chicken Part Found in a Package of Chicken Parts by Caitlin Van Horn
________________________
Sign up for our newsletter to have the best of Book Riot delivered straight to your inbox every two weeks. No spam. We promise.
To keep up with Book Riot on a daily basis, follow us on Twitter, like us on Facebook, and subscribe to the Book Riot podcast in iTunes or via RSS. So much bookish goodness–all day, every day.
By signing up you agree to our Terms of Service
Do you like podcasts like
This American Life, RadioLab, or Planet Money
?
Annotated
is kinda like those, but for books. Go
here to find out more
, or click the image below: