Inbox/Outbox: August 2, 2013
Closing the book (sorry, sorry) on another good week in reading. Share your highlights in the comments, won'tcha?
Inbox (Books Acquired) 
Red by Alison Cherry (Delacorte, October)–The first book I've ever been pitched because of my ginger status! This YA novel is set in a place called Scarletville, where the redheads have all the power, and the main character has a big secret–she's a fake. Someone's onto her, and stuff's about to get real. Felicity must protect her "red cred." I don't read much YA, but y'all know I'm going to be diving into this story about redheads soon.
100 Ghosts: A Gallery of Harmless Haunts by Doogie Horner (Quirk, September)–This one comes straight from the Department of Adorable Things. Horner imagined 100 different ghosts from the safe basic white-sheet-with-two-holes-cut-in-it foundation and presents them in simple, super-fun 2-page spreads.
Outbox (Books Finished)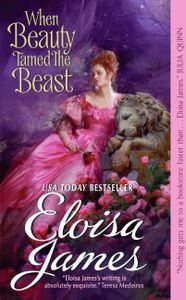 When Beauty Tamed the Beast by Eloisa James–In this Regency take-off of the classic fairy tale, proper young lady Linnet is ruined when, after she's seen kissing a prince, she wears a dress that makes her appear to be in, erm, a delicate situation. She's not, of course, but perception and reputation are everything. Linnet's only hope for a husband now is to marry a fellow outcast, and she finds herself betrothed to Piers Yelverton, Earl of Marchant. He's (you guessed it) gruff and a bit beastly, and he's rumored to be "incapable" in the bedroom due to injuries he sustained as a child. Linnet and Piers hate each other until they like each other, and then they love each other, but there are complications (of course there are complications!) before they get to their happy ending. Pun totally intended. James' writing is clever, playful, and and incredibly fun. There's not much sizzle on these pages, but there's a story that's really quite sweet.
Battleborn by Claire Vaye Watkins–Stunning and starkly beautiful short stories made this my favorite book of the month. You can read all about why in this Riot Round-Up.
In the Queue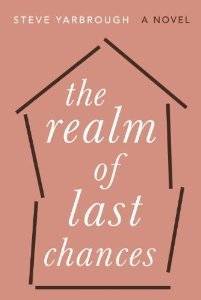 The Realm of Last Chances by Steve Yarbrough (Knopf, August 6)–The blurb for this novel had me at "portrait of a marriage being reinvented." Then fellow Rioter Emily included it on her round-up of 5 Books to Watch for in August and promised that it's so good it will make readers want to go read everything else in Yarbrough's backlist. I love it when that happens, and I'm trusting Emily to send me on a good book binge.
& Sons by David Gilbert–You can say novels about writers are indulgent all you want, but they're one of my kryptonites, and I refuse to apologize for that. Reclusive Salinger-esque author A.N. Dyer, whose story of teenage angst Ampersand defined a generation, gives the eulogy at his lifelong best friend's funeral and gets down to some serious thinking about his own life and his relationships with his three sons. He calls them home, and everyone has ALL THE FEELINGS. I'm about halfway through this one and really enjoying it so far.
How was your week in books? Acquire anything exciting? Finish something you're dying to talk about? Dish with me!
We have 10 copies of
A Gentleman in Moscow
by Amor Towles to give away to Book Riot readers!
Go here to enter for a chance to win
, or just click the image below. Good luck!