The Week's Most Popular Posts: June 29-July 5, 2013
A look at the most popular posts from the week that was….
I decided to draw up a list–a list of major works that would serve as a starting point and overview of 20th Century American fiction. And then the trouble began. As you might imagine, there are all sorts of problems with any such list: what does important mean? are only American authors included? Are 1900 and 2000 meaningful start and end dates? Do you list multiple works from authors? Single short stories? How do you judge the later works, which haven't had enough time to simmer in history? Unlike other top 100 novel lists, this one was to be about coverage rather than judgment or ranking.
from The 100 Greatest American Novels, 1893-1993 by Jeff O'Neal
___________________________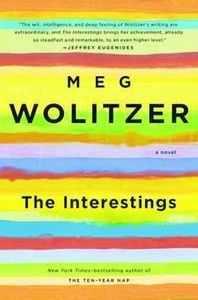 The Interestings is War and Peace without the war — like Leo (but with more sexy bits), Wolitzer uses a cast of unlikely childhood friends to explore the ways fortunes change and relationships shapeshift against the backdrop of sweeping social change.
from The Best Books of 2013: A Halftime Report by Book Riot Staff and Contributors
____________________________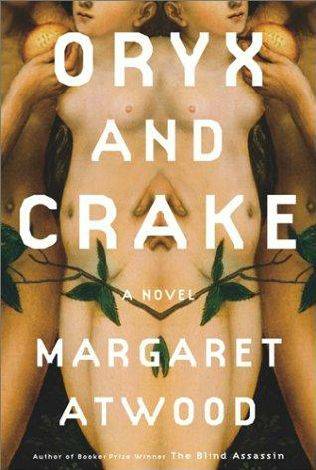 Oryx and Crake/The Year of the Flood/MaddAddam by Margaret Atwood
The world of Atwood's speculative fiction trilogy is dominated by corporations that have essentially privatized public security, education, and healthcare, all while taking dangerous steps down the path of genetic engineering. The way Atwood welds post-apocalyptic survivor stories with LOST-style flashbacks to a time before the "waterless flood" that wipes out most of humanity would offer a showrunner almost endless structural possibilities. And since Oryx and Crake and The Year of the Flood run concurrently to one another, the whole cast of characters would be there from the beginning, ready to segue into the events of MaddAddam.
from 6 Books that HBO Should Turn Into Series by Josh Corman
______________________________
I'm sure that a children's librarian's job description doesn't say anything about Being Nice To Post-Partum Women Who Have No One To Talk To Because None of Their Friends Have Children And Women On The Internet Are Too Busy Screaming At Each Other About Breastfeeding And Baby Wearing To Be Of Any Comfort, but that's what the librarians did. They cooed over the babies appropriately but didn't ignore me. They reassured me that reading to my newborns wasn't a waste of time, even if their only reaction was to try to eat their toes. I met other mothers who didn't feel like talking about vaccinating or making your own baby food or co-sleeping. We talked about Maurice Sendak and which board books kept a 3-month-old's attention best and starting a Dr. Seuss collection. 
from An Ode to Library Story Time by Amanda Nelson
______________________________
The week's most popular post over at Food Riot is: 
Dr. Oetker's Mug Cake: Chocolate
So I made this and then this happened.
That's because 'a standard mug' is not a unit of measurement, Dr. Oekter, you horse's ass. (I went out and bought a bigger mug after this. For science.) The Oekter's wound up either dry or puddingy, and not puddingy like pudding cake, either. Puddingy like 'underdone.'
On the upside, you just add milk. It's like making cereal, but it's cake. On the downside, it's not very good cake.
from Mug Cake Round-Up: Eight of the Best and Worst Microwave Desserts by Raych Krueger
______________________________
Sign up for our newsletter to have the best of Book Riot delivered straight to your inbox every two weeks. No spam. We promise.
To keep up with Book Riot on a daily basis, follow us on Twitter, like us on Facebook, and subscribe to the Book Riot podcast in iTunes or via RSS. So much bookish goodness–all day, every day. 
By signing up you agree to our Terms of Service
We have 10 copies of
A Gentleman in Moscow
by Amor Towles to give away to Book Riot readers!
Go here to enter for a chance to win
, or just click the image below. Good luck!