Buy, Borrow, Bypass: June 26, 2013 [Romance Edition]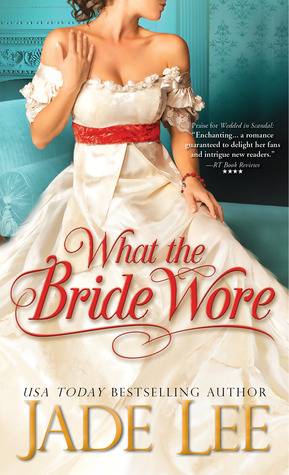 What the Bride Wore by Jade Lee (on sale August 6th, Sourcebooks Casablanca)
Grant Benton is an earl who, due to his father's gambling habits, is forced to start a textile business. Now he wants to sell a new type of wool called angora to Lady Irene Knopp, the owner of a dress shop. But will his raging hard-on frighten her away?
I am generally a huge Jade Lee fan because her novels are so different from typical romances. She's not afraid to take risks, and I admire that about her books. What the Bride Wore, however, is simply bizarre, bordering on nonsensical. Grant has an EL James "inner goddess"-style monologue that's even more obnoxious than Ana's. It was so weird and out of place that at first I thought his dog was MINDSPEAKing to him, but no, they're just inner alien thoughts (admittedly an improvement over the talking dog). I'm not quite sure what the point of Grant's inner goddess was, because I could have figured out he was an idiot without the IG pointing it out to me, but I suspect it was mainly to let us all know he has a serious and pervasive case of insta-lust for Irene. Which, again, probably could and would have preferred to puzzle that one out on my own. Also, why are the main characters in this book aristocrats? Is it impossible to write a historical romance novel without earls and ladies anymore, even though the characters and the plot (I use the word loosely) are driven by the fact that they're working entrepreneurs?
Aside from the things that made me put on my whaaaaaat? face, the conversations ran in circles and the first two chapters were actually a prologue. That's an automatic DNF from me; I have no respect for books that don't even know when they start.
Verdict: Bypass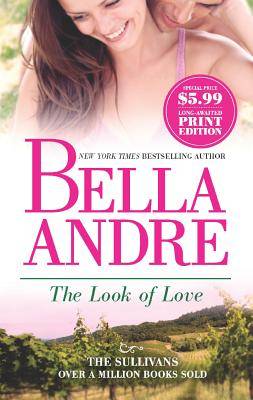 The Look of Love by Bella Andre
Chase Sullivan is a handsome playboy who comes across a woman stranded on the side of the road. Chase's two sisters have granted him remarkable insight into the female mind, and he is able to instantly tell Chloe is a damaged woman who's just gotten out of a bad relationship. Also, there's a bruise on her cheek. So, he decides NOT to bang her (right away), despite his immediate hard-on. Chloe is also struck by Chase's ruggedly handsome features and touched by the fact that he's decent enough not to rape her, but still isn't sure she can trust any man. Will these two crazy kids get together?
I've read several glowing reviews of The Look of Love, but UHG YOU GUYS. I rolled my eyes so hard I saw the inside of my head, and it's a mess in there. This novel is completely cliched, slow-moving (if you're going to write a cheesy mess at least make it a good story), and repetitive repetitive. I can handle glamorous photographer playboys, and I can handle good guys who are sensitive to a woman's feelings, but I cannot handle glamorous playboys who are also really sensitive because these two things, they do not exist together in one man at the same time. Have you ever seen Blow Up?? Plus I was creeped out by his peeping tom tendencies. Objectification of women much? Chloe of the "lush curves" (mentioned every 10 minutes) doesn't behave with any more logic than Chase, but then she's just an object of his lust anyway. Mehhhhhhhhhh.
Verdict: Bypass. Borrow if you must.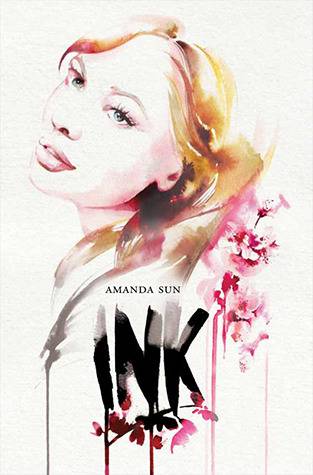 Ink by Amanda Sun (on sale June 25th, Harlequin Teen)
After Katie's mom dies, she has to move to Japan to live with her aunt. In the midst of dealing with massive culture shock, homesickness, and trying to fit in at a new school, Katie meets Tomohiro, a bad boy kendo star who immediately pushes alllll her buttons. But the whiplash-moody Tomohiro has a secret: when he draws something, it comes to life and then tries to eat people's faces. How did Tomohiro get this strange ability, and will he and Katie be able to stop the baddie bads from exploiting it for their own ends?
I am a total sucker for stories that take place in Japan, which is why I decided to read Ink even though I tend to steer clear of "drawings come to life" stories (childhood incident with Harold's Purple Crayon, long story). There were parts of the book that dragged a bit, the Yakuza and sword fighting elements were kinda cheesy, and Katie's dilemma at the end over whether or not to stay in Japan tried my patience; but Ink totally delivered on the setting. You can tell Amanda Sun has lived in Japan and knows her stuff, and she very skillfully shows through the course of the book how Katie acclimates to her new home, gradually adopting Japanese mannerisms and language. I even learned some Japanese words! Plus, Tomohiro is a hottie—bad boy artist, you guuuuuuuuuuys—and the twist on the paranormal creature schtick (he is something, I won't say what) is original and refreshing. Ink probably could/should have been wrapped up in a single book instead of setting us up for YET ANOTHER series, but I undoubtedly will read the sequel, since I kind of enjoyed the hell out of this one.
Verdict: Borrow or buy, depending on how much you like books set in Japan.
____________________________
Sign up for our newsletter to have the best of Book Riot delivered straight to your inbox every two weeks. No spam. We promise.
To keep up with Book Riot on a daily basis, follow us on Twitter, like us on Facebook, , and subscribe to the Book Riot podcast in iTunes or via RSS. So much bookish goodness–all day, every day.
By signing up you agree to our Terms of Service
We have 10 copies of
A Gentleman in Moscow
by Amor Towles to give away to Book Riot readers!
Go here to enter for a chance to win
, or just click the image below. Good luck!