Buy, Borrow, Bypass: June 20, 2013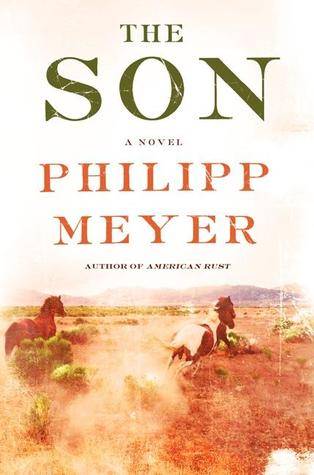 The Son by Philipp Meyer
Man, do I love a good multi-generational saga. This one follows a Texas family from its pre-Civil War roots in the frontier to its modern-day state of oil wealth. It's violent and dark and thoughtful–think a mix of East of Eden and Cormac McCarthy. It'll make you think about what it means to be a "real man" and what it looks like when a woman does those things. It'll make you think about what happens to a family when generational wealth makes life easy for the kids. It'll basically make you question every assumption you have about the West and oilmen and cattlemen and toughness and gumption.
Verdict: BUY IT. BUY IT HARD.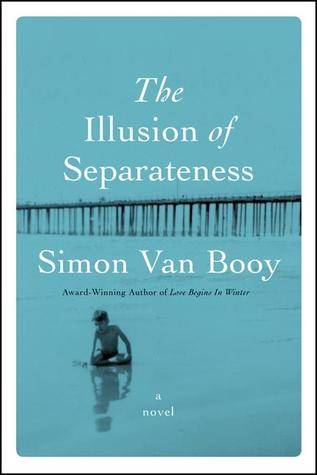 The Illusion of Separateness by Simon Van Booy
Simon Van Booy is one of those writers who makes each sentence a poem that breaks your heart and then puts it back together again, without neglecting, say, the plot. His new book is true to form. It's a series of connected stories ranging from World War II to present day, each focusing on a different individual. As the book progresses, the stories become interwoven and the characters intersect each other's lives. I have just as big a weakness for connected vignettes in a novel as I do for multi-generational sagas, but this slim book is more for scratching your Highlighting Every Sentence Because The Writing Is Just So Beautiful itch. It's melancholy and perfect.
Verdict: Buy, along with a handkerchief for when you inevitably start to cry at the loveliness of life. Or something.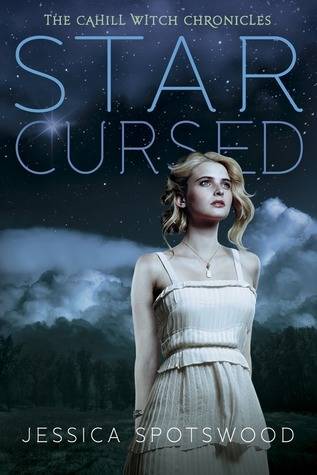 Star Cursed by Jessica Spotswood 
This is the second installment in the Cahill Witch Chronicles. I was a big fan of the first book, Born Wicked, which was a kind of fantasy Handmaid's Tale-lite for 13-year-olds, with some kissing. However, this second book suffers from some serious sequel-itis: the will they make it/won't they make it couple still might or might not make it. The good guys and the bad guys are still in a virtual stalemate, just like they were in book one. The characters are static with the exception of the main character, who in book one was a strong and sensible protagonist, and is now whiny and a good measure more boy crazy. Some of the scenes are literally eye-roll inducing: particularly one in which a secondary character is shot, the protagonist holds her while she dies, there's a series of "I won't let you go," "You have to let me go!" cliches. The last three pages contain all the relevant plot movement and all the interesting writing (I KNEW she was a good writer, goshdarnit). Like many sequels, this one is a place-holder until book three is done.
Verdict: Bypass. But read book one, especially if you're interested in feminism in YA.
Confessions of a Sociopath by M.E. Thomas
The publisher's description of the book describes the author as being like Lisbeth Salander or a non-violent Dexter, so that's what I expected: a glimpse into the mind of a high-functioning sociopath. But the writing is distractingly bloated with self-congratulatory statements without any explanation, so the author just comes off sounding like a self-centered teenager who would've been one of the side-kicks in Mean Girls (as evidence of her "reckless teen behavior" she cites mosh pits and hitchhiking, as if every other teen on the planet doesn't do that stuff). It's 300 pages of "I'm beautiful, I manipulate people, I have no moral compass, I play people, etc." How? What does that mean? How do you manipulate, how do you select whom to manipulate, why? It's a love letter the author has written to herself, and the audience is just there to agree with her about how charming she is.
Verdict: Bypass if you're after a complex or interesting look at sociopathy, borrow if you want to read about Regina George as a grown-up law professor.
_________________________
Sign up for our newsletter to have the best of Book Riot delivered straight to your inbox every two weeks. No spam. We promise.
To keep up with Book Riot on a daily basis, follow us on Twitter, like us on Facebook, , and subscribe to the Book Riot podcast in iTunes or via RSS. So much bookish goodness–all day, every day.
By signing up you agree to our Terms of Service
We're giving away five copies of Leslie Jamison's new essay collection
Make it Scream, Make it Burn
.
Click here to enter
, or click the image below!