Are You Neil Gaiman? : A Flowchart
This post is part of our Neil Gaiman Reading Day: a celebration of one of our favorite authors on the occasion of the publication of his new novel, The Ocean at the End of the Lane. Check out the full line-up here.
Sometimes I find myself wondering if I might, in fact, be Neil Gaiman.  Handily, there's now a flow chart to help with that dilemma.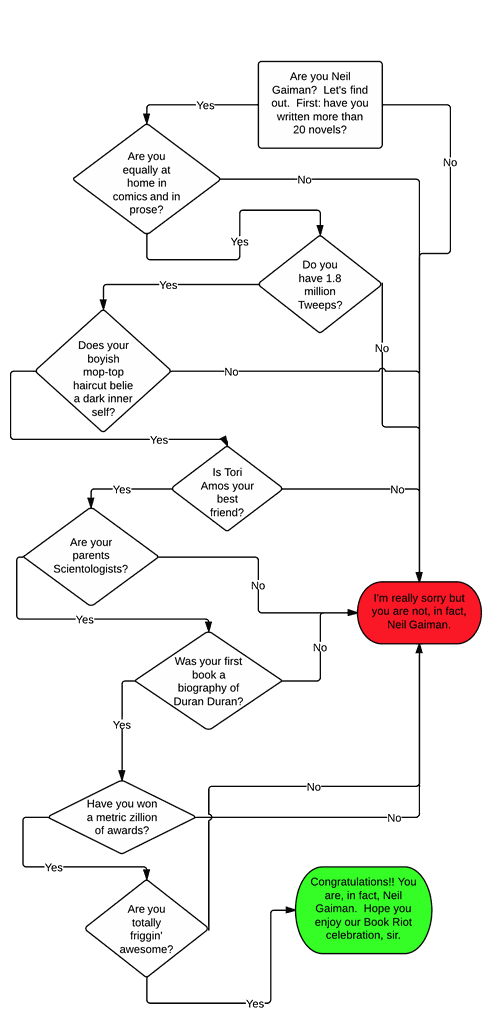 By signing up you agree to our Terms of Service
Enter to win
$250 to spend at Barnes and Noble!