Inbox/Outbox: June 14, 2013
We're in the thick of a sweltering southern summer, and my reading mojo is in full effect thanks to the fact that I refuse to go outdoors when it's over 85 outside. You can have your hiking and camping and whatever else crazy people do that gets them covered in mosquitoes. It's all air conditioning and spiked lemonade for me, thankyouverymuch. Here's what I've been to. Tell me about your own reading week in the comments, eh?
Inbox (Books Acquired)
Once Upon a Tower by Eloisa James–A romance novel in which the main characters have sex for the first time and it–wait for it–doesn't go well? That's original (and, you know, closer to the real world than most romance novels come), and it's too intriguing to ignore. Plus it comes with a raving recommendation from my friend and fellow Rioter Jenn. She wasn't even finished explaining what it was about before I started downloading it. Imperfect sex scenes, here I come!
Dept. of Speculation by Jenny Offill (Knopf, January 2014)–Everybody writes about marriage, and almost nobody does it really well. And by "really well," I mean in a way that presents the realities, balances the challenges with the triumphs, and explores the big-picture meaning of committing your life to one other person. I don't know if Jenny Offill does it well yet, but the fact that this book is being compared to Lily Tuck's I Married You for Happiness, which does it better than anything else I've read, it enough to have me interested.
Apocalyptic Planet by Craig Childs–So, this is a travelogue about, basically, how all the beautiful parts of the world are in danger. It's a travelogue of dooooooom. Or something. And it looks totally fascinating. Can't wait to dive in.
Outbox (Books Finished)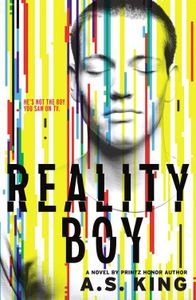 NOS4A2 by Joe Hill–If you're looking for a creepy book to give you big chills on a hot summer night, you need look no further. NOS4A2 gave me messed up dreams for two weeks, and I kept expecting to turn a corner in the real world and find myself falling into Joe Hill's twisted reality. And it was awesome! If you're easily scared, this might not be the one for you. Or if you have issues with books in which Very Bad Things happen to children. Otherwise, it's not to be missed.
Reality Boy by A.S. King (Little, Brown Books for Young Readers, October 2013)–How is Honey Boo Boo going to feel in another ten years? Probably about like 17-year-old Gerald Faust feels about his family's appearances on a nanny reality show when he was 5: really fucking pissed.  Gerald's whole life has been defined by his psychopathic old sister's evil deeds, his parents' failure to stop her, and the fact that everyone in his life saw him do super-embarrassing things on TV when he was too young to know what was happening or to decline to participate. In Reality Boy, Gerald finds his voice, fights the power, meets a girl, and makes some changes. A.S. King is consistently badass and unflinching in her approach to tough issues, and this one is no exception.
In the Queue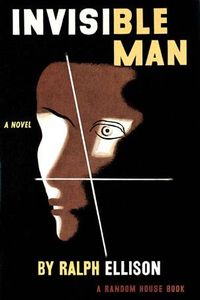 Invisible Man by Ralph Ellison–That sound you're hearing right now is my heart breaking into a hundred little pieces. This book is the first step in my summer project to catch up on big/important books I somehow missed along the way (an idea I straight-up stole from fellow Rioter Jeff), and HOLY CATS y'all, it is amazing. But I probably don't have to tell you that. Ellison has my heart in my throat and my eyes welling, and I am in total awe of him and this work. And I'm only 100 pages in! My only regret is that it took me so long to get here.
The Hunters by James Salter–I loooooove me some James Salter–seriously, if you haven't read A Sport and a Pastime, get off the internet and go read it right now–and my other big summer reading project is to pour over Salter's impressive backlist so I can construct a chapter on how to best get into his work for Book Riot's next book, START HERE, Vol. 2. This is the very best kind of homework.
How was your week in books? Read anything you're just dying to talk about?
By signing up you agree to our Terms of Service