Inbox/Outbox: Post-Book Expo America Edition
I'm back from Book Expo and am (mostly) recovered. I only brought home a handful of books–the longer you attend the show, the pickier you get about what earns suitcase space–and I came home to a stack of delicious book mail. Here are some of the highlights. It's all inbox all the time this week. I'm in the middle of Joe Hill's NOS4A2, and I only have eyes (and brainspace) for it.
Books I Picked Up at BEA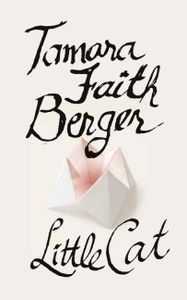 Little Cat by Tamara Faith Berger — Y'all know it's not easy to make me blush, but that's exactly what happened when I started opening this book to random pages just to see what would happen. Little Cat is actually two books–Berger's erotic novels Lie With Me and The Way of the Whore–bound together in one volume. Double the pleasure? I'll let you know.
We are Water by Wally Lamb (October, HarperCollins) — I have a major soft spot for Wally Lamb because his early novels She's Come Undone and I Know This Much is True were among the first "grown up" books I read as a teen. You know, back in the day when I trusted Oprah to recommend reading. I read Lamb's third novel The Hour I First Believed (about a fictional couple who are both teachers at Columbine High School on the day of the shooting) and thought it was decent but needed to be about 300 pages shorter. This one weighs in under 600, so I'm hopeful. Sometimes an editor who's not afraid of the red pen is all it takes.
The Lion Seeker by Kenneth Bonert (October, Houghton Mifflin Harcourt) — Fellow Rioter Jenn picked this as her best read of May, and it won a fancy debut novel contest at BEA, and it looks awesome. That's three solid points in favor of this story about Lithuanian Jewish immigrants surviving in Johannesburg during World War II.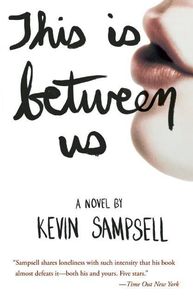 This is Between Us by Kevin Sampsell (November, Tin House Books) — I straight-up loved Kevin Sampsell's 2010 memoir A Common Pornography, so I was thrilled to stumble on a galley of this forthcoming novel while waiting in a line for something else last week. An intimate look at five years in a troubled relationship, it promises to be thought-provoking and not-always-totally-comfortable, which is a thing I love in fiction. Make me squirm, make me think!
Highlights from the While-I-Was-Gone Mailbox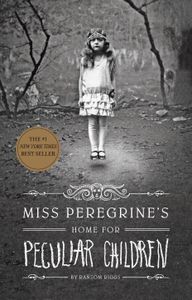 Miss Peregrine's Home for Peculiar Children by Ransom Riggs — Look at that cover and tell me you don't want this book in your life RIGHT THIS MINUTE. I dare you. Honestly? I sort of have no idea what this is about, which is something of a miracle given the interweb's vast love for it. This one's freshly out in paperback with a sequel on the way, and I can't wait to gulp it down some sunny afternoon.
The Funeral Dress by Susan Gregg Gilmore (September, Broadway Books) — Y'all, I'm just gonna give it to you straight. Susan Gilmore is a good friend of mine, and I love her dearly. I read this book in its earliest manuscript form and in a few drafts since, and I'm so proud of how hard she has worked and how far she's come since her debut Looking for Salvation at the Dairy Queen. Susan's southern sensibility is all over these pages, about a young woman struggling to raise a child on her own and make a funeral dress for the mentor who changed her life.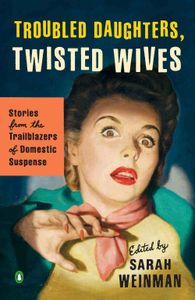 Troubled Daughters, Twisted Wives edited by Sarah Weinman (August, Penguin Books) — Long before Gillian Flynn and Tana French taught us to suspect, well, basically everyone in our lives of keeping secrets and plotting against us, there were women writers exploring the dark side of domesticity. Sarah Weinman knows her crime fiction, and in this collection, she brings together 14 stories by women, written between the 1940s and 1970s, that combined the thriller sensibility with cultural commentary. I've been on the receiving end of a few personal reading recs from Weinman (including the awesome In a Lonely Place by Dorothy B. Hughes), and I couldn't be more excited to read this collection and then sleep with all the lights on for a week.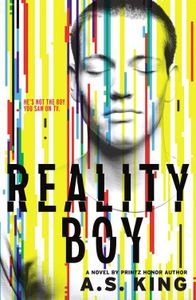 Reality Boy by A.S. King (October, Little, Brown Books for Young Readers) — You know what happens to child reality stars, right? I mean, one need look no further than Honey Boo Boo and imagine what that trainwreck is going to look like ten years down the road. A.S. King, Printz Award-winning author of superbly kick-ass YA novels, turns her considerable powers to a consideration of what happens when a child star grows into an angry teen. I love the shit out of everything she writes, and I've no doubt this one is going to rock.
_________________________
Sign up for our newsletter to have the best of Book Riot delivered straight to your inbox every two weeks. No spam. We promise.
To keep up with Book Riot on a daily basis, follow us on Twitter, like us on Facebook, , and subscribe to the Book Riot podcast in iTunes or via RSS. So much bookish goodness–all day, every day.
By signing up you agree to our Terms of Service