Buy, Borrow, Bypass: June 4, 2013 [Behind Enemy Lines Edition]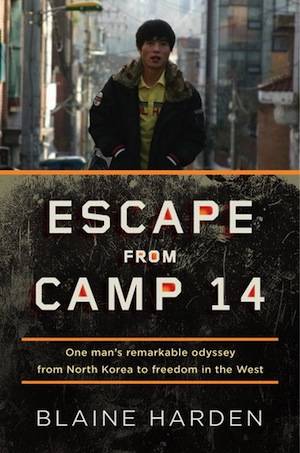 Escape from Camp 14 by Blaine Harden
Shin Dong-Hyuk was born and raised in one of North Korea's not-so-secret labor camps. These camps are typically reserved for political dissidents and their offspring, and being sent to one is a death sentence. Inmates live in deplorable conditions and are literally worked to death. Shin endured more than two decades of starvation, hard labor, and torture before escaping to China on foot. He eventually made his way to South Korea and then to the United States—one of only a handful of people to have successfully escaped one of North Korea's infamous camps.
In Escape from Camp 14, Shin sheds light on the greatest human rights violation since Nazi Germany's death camps. There are a lot of interesting facts in this book. For example, it's considered a waste to indoctrinate labor camp inmates because it's expected they will die anyways. Blaine Harden lends his considerable writing skills to the narrative, making it an intensely readable account of a incredible escape.
Verdict: Buy.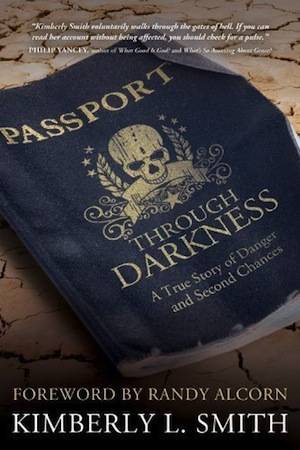 Passport Through Darkness by Kimberly L. Smith
Kimberly Smith was a normal wife, mother, and businesswoman until she felt called to do something more with her life. Jumping in feet first, Smith traveled to the Darfur-Sudan border to help alleviate the symptoms of conflict—human trafficking, disease, genocide, and a lack of basic resources.
Passport Through Darkness is an inspiring, yet realistic memoir about the difference one person can make. Smith made enormous sacrifices and went through a great deal of suffering to bring hope to people living in a war zone. While this memoir is not particularly well written, it did win the 2011 INSPY Award for creative nonfiction primarily because the story itself is so powerful. 
Verdict: Borrow if you're into faith memoirs. Otherwise, bypass.
The World is Bigger Now by Euna Lee & Lisa Dickey
In 2009 Euna Lee and her colleagues at Current TV were captured on the North Korean border while filming a documentary. The World is Bigger Now documents her five-month detainment in North Korea, which ended after Bill Clinton traveled to Pyongyang to negotiate for her release.
While Lee's story is certainly harrowing, it does grow a bit tedious. I did not find the book to be terribly well written and it's 320 pages long—which is a lot considering that not much happened during her imprisonment. There are better memoirs by North Korean prisoners out there (Escape from Camp 14 being a case in point).
Verdict: Bypass.
_________________________
Sign up for our newsletter to have the best of Book Riot delivered straight to your inbox every two weeks. No spam. We promise.
To keep up with Book Riot on a daily basis, follow us on Twitter, like us on Facebook, , and subscribe to the Book Riot podcast in iTunes or via RSS. So much bookish goodness–all day, every day.
We're giving away five copies of Leslie Jamison's new essay collection
Make it Scream, Make it Burn
.
Click here to enter
, or click the image below!