The List List #58
This week's List List is sponsored by Shadow and Bone by Leigh Bardugo.
Only her past can save her…and only she can save the future
Surrounded by enemies, the once-great nation of Ravka has been torn in two by the Shadow Fold, a swath of near impenetrable darkness crawling with monsters who feast on human flesh. Now its fate may rest on the shoulders of one lonely refugee.
Alina Starkov has never been good at anything. But when her regiment is attacked on the Fold and her best friend is brutally injured, Alina reveals a dormant power that saves his life-a power that could be the key to setting her war-ravaged country free. Wrenched from everything she knows, Alina is whisked away to the royal court to be trained as a member of the Grisha, the magical elite led by the mysterious Darkling.
Yet nothing in this lavish world is what it seems. With darkness looming and an entire kingdom depending on her untamed power, Alina will have to confront the secrets of the Grisha…and the secrets of her heart.
_________________________
at Thought Catalog, 25 Things You Didn't Know About THE GREAT GATSBY
at Flavorwire, The Funniest Meanest Reviews of Dan Brown's INFERNO
at The New York Times' Paper Cuts, Anthologies That (Mostly) Stand the Test of Time
at Writer Unboxed, 10 Ways to Torture Yourself as a Writer
at HTMLGIANT, A Summer Reading List of Conceptual Literature
at EduHacker, 5 Reasons Libraries Will Fail–Published in 1864
at Word and Film, The Literary References Informing Mad Men
at Longreads, 6 Stories for the Science Fiction Newbie
at The Huffington Post, 17 Proper Ways to Treat a "Literary Lady"
at Ebook Friendly, 10 Examples of Book Love Gone Wrong (in Pictures)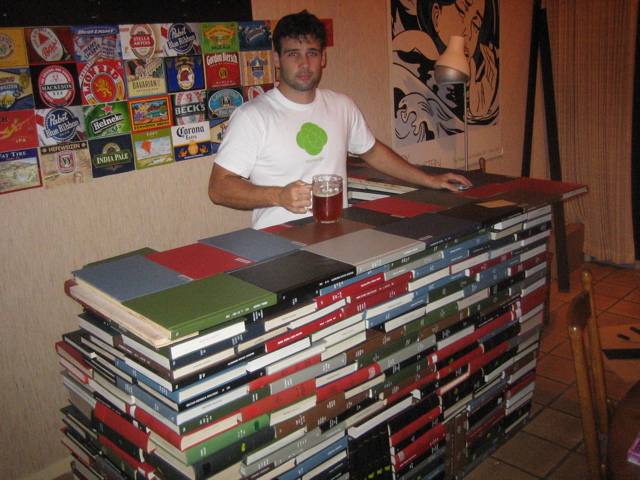 We have 10 copies of
A Gentleman in Moscow
by Amor Towles to give away to Book Riot readers!
Go here to enter for a chance to win
, or just click the image below. Good luck!