The Week's Most Popular Posts: May 4-10, 2013
The most popular posts from the week that was…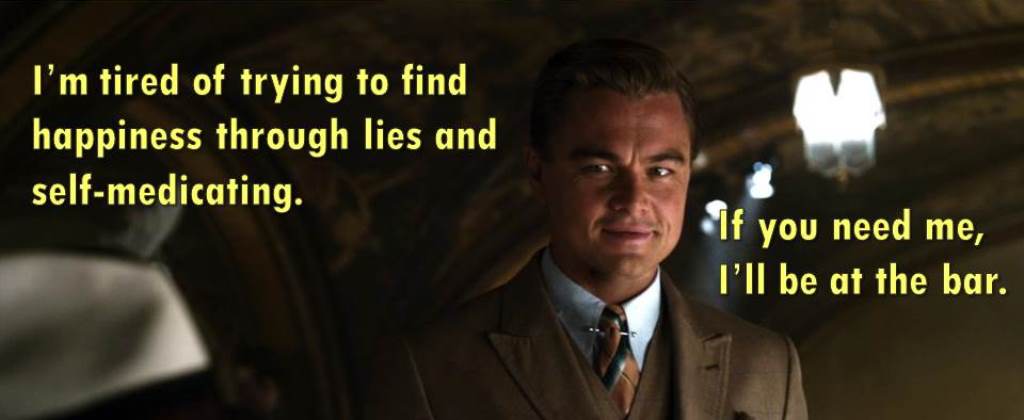 -from Bluths in the Jazz Age: Another Great Gatsby-Arrested Development Mash-Up by Minh Le
________________________
How do you choose a piece of art for a space when you can't even agree on what that space is for? Is a library a place for quiet contemplation? An information technology lab? A community center? Is it about preserving the past or looking to the future? Is it all of these things, or even none of them?
-from Scandalous Works of Library Art by Derek Attig
________________________
After reading Rachel Shukert's Starstruck (about teen starlets in Great Depression-era Hollywood), I started getting really excited about the idea of Sexy Teen American History.
My favorite pitch for this is a hormoned-up Little House on the Prairie. Hot Pioneers! Come on! Can't you see hunting bison turning into prairie kids losing their virginity and a love triangle being broken up because one pioneer boyfriend dies of typhoid-measles and the other pioneer boyfriend drowns because Indians attack while he's trying to ford his caulked wagon across the river? Hot Pioneers!
-from 3 YA Sub-Genres That Should Exist by Kit Steinkellner
________________________
Mrs. Weasley is the kind of mother whom women are told they should emulate: she cooks and cleans; she disciplines, rears, loves, and protects each member of her family to such an extent that readers know little of her beyond her powers as a mother. The problem with trying to emulate her is that she has magic to assist her in her duties. Even so, her magical capabilities and pure-blood status define her less than her role as a mother does. It is her motherly demeanor throughout the series that lends such power to her big line at the end.
Book title: Watching the Clock: My Life as a Magical Mother
-from Fictional Mothers Whose Parenting Books Would Rock by Jeanette Solomon
________________________
The week's most popular post over at Food Riot was….
Call it punishment. Call it penance. Call it comfort food after a kitchen experiment gone wrong. Whenever  the husband and I find ourselves doubled over with laughter because a new dish couldn't taste worse (you've gotta laugh, or else you'll cry), we take a few more cautious bites, weigh our options,  and without a word, we get in the car and go after a bucket of Original Recipe.
-from The Cost of a Kitchen Fail is KFC  by Rebecca Joines Schinsky
________________________
Sign up for our newsletter to have the best of Book Riot delivered straight to your inbox every two weeks. No spam. We promise.
To keep up with Book Riot on a daily basis, follow us on Twitter or like us on Facebook. So much bookish goodness–all day, every day.
By signing up you agree to our Terms of Service
As part of Season 2 of our podcast series Annotated, we are giving away 10 of the best books about books of 2017. Go
here to enter for a chance to win
, or just click the image below: