The Week's Most Popular Posts: April 20-26, 2013
The most popular posts from the week that was….
So who do we cast as an well-muscled olive-skinned man-of-few-words who looks younger than his true age and can be a bit dark?
Dominic Cooper, that's who.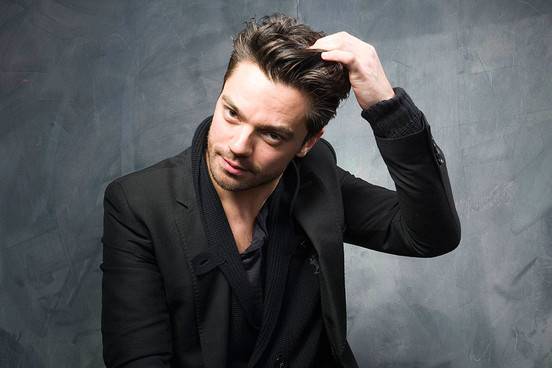 -from The AMERICAN GODS Dream Cast by Johann Thorsson
______________________________
Amazon's study? Is based on just "sales data of all book, magazine and newspaper sales in both print and Kindle format."
So, in case you didn't catch that, Amazon thinks the cities that are most "well-read" are the cities that bought the most stuff from them.
-from If You Didn't Buy it from Amazon It Doesn't Count As Reading, Says Amazon by Rachel Smalter Hall
______________________________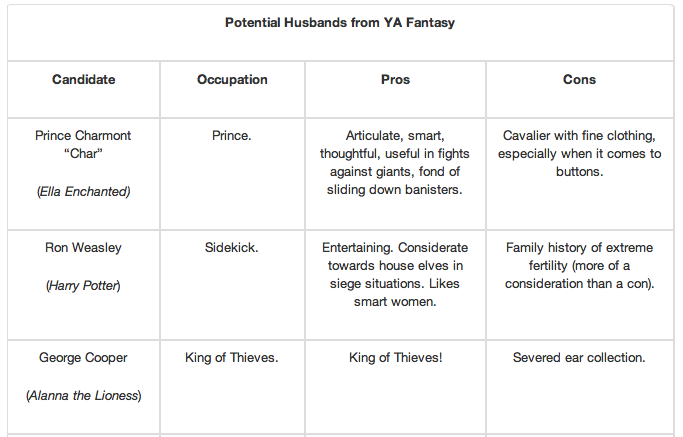 -from Potential Husbands from YA Fantasy: A Comparison Chart by Becky Cole
______________________________
Oy, with the gay penguins already! And Tango Makes Three is a picture book about the real life story of two male penguins raising a chick at the Central Park Zoo. I own it and it is nothing but sweet. It doesn't even use the word "gay," just discusses the always relevant lesson of how families can be different but still full of love. I know, blasphemous.
-from The Most Challenged Books of 2012 by Jill Guccini
______________________________
This week's most popular post on our sister site, Food Riot, was…
At 15 months old, my daughter Eleanor is convinced I'm trying to poison her, but only, like, SOME of the time. One minute she's eating half a pepper unprompted and the next she's side-eyeing cheese BECAUSE I'M OFFERING IT. Cheese, you guys.  
-from Cooking With Children (Like, as Helpers, Not Ingredients): How I Get My 15-Month-Old Involved in the Kitchen by Raych Kreuger
______________________________
Sign up for our newsletter to have the best of Book Riot delivered straight to your inbox every two weeks. No spam. We promise.
To keep up with Book Riot on a daily basis, follow us on Twitter or like us on Facebook. So much bookish goodness–all day, every day.
By signing up you agree to our Terms of Service
It's here. A
14-day free trial
for Book Riot Insiders ★★★