Buy, Borrow, Bypass: April 25, 2013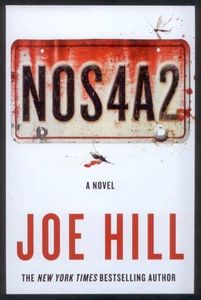 N0S4A2 by Joe Hill (April 30, William Morrow)
This book is about a punk rock librarian with technicolor hair who can tell the future with psychic Scrabble tiles. WHATEVER she's a minor character, it's not exactly about her so much as it's about other stuff, but do you really need to know more? Yes? Fine. It's about a terrifying man named Charlie Manx who kidnaps children and takes them to Christmasland where they can be innocent forever, except they actually turn into nightmare demons the likes of which will make you avoid playgrounds for MANY MOONS. A girl named Vic escapes his house and tries to carry on with her life- until Charlie takes her son. Many scary hijinks ensue as Vic goes after Charlie and I'm using a fun word like hijinks because the book is seriously creepy and I'm trying to keep the spirit light, kthanks.
Verdict: Buy, and then read it with the lights on and your children locked in a closet.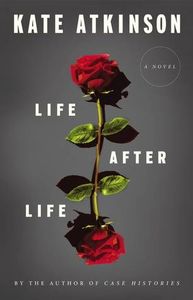 Life After Life by Kate Atkinson (April 2013, Reagan Arthur Books)
Ursula is born on a snowy night in the early 1900s, and immediately dies. And then she's born again, makes it through early childhood, and drowns at the beach. Then she's born again, makes it to adulthood, and dies from a gas leak…after she's born and dies at the hands of an abusive husband. Etc., etc. At some point she starts to feel echoes of her past "lives" that manifest as existential dread, causing her to change her choices and her fate, over and over. This book has been buzzed and buzzed and buzzed about on the bookternet, but I honestly wasn't that floored by it. The premise is novel (heh) and attention-getting, but an interesting concept isn't enough to carry me through 500+ pages. The characters didn't feel well-developed to me, so after the "ooo, fun idea" wore off, I wasn't especially invested in picking the book up in favor of something else. I know my reaction puts me in the minority- if you've got a better attention span than a goldfish (I do not) you might enjoy it more than I did.
Verdict: Borrow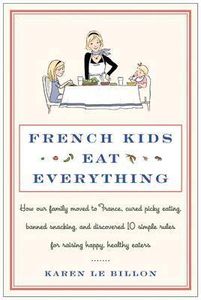 French Kids Eat Everything by Karen Le Billon (William Morrow)
When my twin boys went through a "we only want to eat waffles/peanut butter and jelly for every meal" phase (it was a short phase–mommy don't play that), I read several books about dealing with picky eaters.This book isn't as guide-ish as it seemed. It's a memoir about a picky eater who in turn raised picky eaters, and then moved to France and got yelled at by her in-laws for being picky and having picky kids, and decided to make her kids eat beets so people would stop yelling at her. The author judges the French, the imitates the French, then comes back to Canada and judges Canadians. It's fine if you want a travel memoir about food culture shock, but doesn't tell you anything you probably don't already know (the book boils down to 'kids aren't the boss of you').
Verdict: Bypass
_________________________
Sign up for our newsletter to have the best of Book Riot delivered straight to your inbox every two weeks. No spam. We promise.
To keep up with Book Riot on a daily basis, follow us on Twitter or like us on Facebook. So much bookish goodness–all day, every day.
By signing up you agree to our Terms of Service
We have 5 copies of
The Library Book by Susan Orlean
to give away!
Go here to enter for a chance to win
, or just click the image below. Good luck!