Inbox/Outbox: April 5, 2013
Spring fever has set in, and I just want to lie around in the sunshine reading books and drinking lemonade. Here are the highlights of my reading week. Did you read anything you're dying to talk about this week? I'd love to hear about it in the comments!
Inbox (Books Acquired)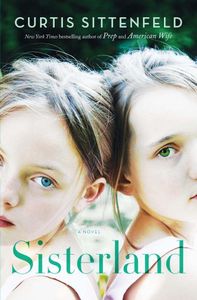 Sisterland by Curtis Sittenfeld (Random House, June 25) – Here is what I know about this book: absolutely nothing, except that Curtis Sittenfeld wrote it, and I find her books to be addictive and fun to read, even when (like in the case of American Wife) I don't think they are particularly good. (Prep, though, is awesome.) The new James Salter novel (more on it later) has thoroughly ruined me for Serious Literary Fiction for a while–because it was so awesome–so I'm looking for something a little more commercial and easier on the noodle. We'll see how this one goes.
On Sal Mal Lane by Ru Freeman (Graywolf Press, May 14) – You know those novels that you start hearing about months before they're published but don't have any idea what they're about? This is one of those, at least in my corner of the internet. Graywolf Press reliably publishes awesome fiction. I trust them and the enthusiastic chorus of readers who have told me this is one to be excited about. Looking forward to finding out for myself!
Outbox (Books Finished)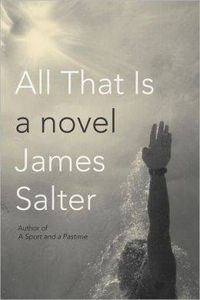 All That Is by James Salter – The highlight of my fiction reading in 2013 so far, and it'll likely hold onto that title all year long. This is Salter's first novel in 34 years, and it is just gobsmackingly good. Greg and I read and wrote about it together earlier this week, and because that wasn't enough digital confetti throwing, I also raved in my Fresh Ink column. That Salter's books aren't widely considered part of the modern canon boggles my mind. Read this book, you guys. Seriously. If you pick up one fiction recommendation from me this year, this is the one. I'm calling it.
Tiny Beautiful Things by Cheryl Strayed – The bookosphere raved–RAVED–about this book, comprised of advice columns Strayed wrote for the Dear Sugar feature at The Rumpus, and I should have listened to the bookosphere sooner. It's fantastic! Strayed responds to questions about everything from relationships and infidelity to families and loss to tough jobs and how to figure out what to do with your life. Her words are tender and wise, and they come from such an obviously genuine place of caring that you can't help but love her even when you disagree with her perspective. This one's a must, especially if you're going through major life transitions or a quarter-life crisis.
In the Queue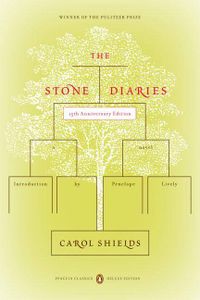 The Stone Diaries by Carol Shields – Fellow Rioter Jeff recommended this to me based on my recent reading habits (Cheryl Strayed, Terry Tempest Williams, James Salter), and it looks phenomenal. Shields won the Pulitzer Prize for this novel in 1995, described in the jacket copy as "a subtle but affecting portrait of an everywoman reflecting on an unconventional life," and that has me all kinds of perked up. There's almost nothing better than a book rec from a person who knows you and your reading tastes super-well, and I couldn't be looking forward to this one more.
Red Doc> by Anne Carson – I don't read poetry very often, but when I do, I read Anne Carson. The Autobiography of Red exploded my brain in the most pleasurable way. Red Doc> picks up the story of Geryon, the red boy with wings who fell in love with Herakles, and explores what happened next in a different style and with new character names. This one's my pick for celebrating Poetry Month, and it comes highly recommended by Jenn, who chose it as her best read of March.
That sums it up for me. How was your week in books?
_________________________
Sign up for our newsletter to have the best of Book Riot delivered straight to your inbox every two weeks. No spam. We promise.
To keep up with Book Riot on a daily basis, follow us on Twitter or like us on Facebook. So much bookish goodness–all day, every day.
By signing up you agree to our Terms of Service
We have 5 copies of 
the
Forbidden Hearts series
by Alisha Rai to give away to Book Riot readers!
Go here to enter for a chance to win
, or just click the image below. Good luck!