Buy, Borrow, Bypass: April 4, 2013
From Hell by Alan Moore
There are graphic novels with superheroes and there graphic novels with cartoon characters. And then there are works of pure genius. From Hell is one of the latter. Written by Alan Moore and drawn in a dark and realistic style by Eddie Campbell, it presents Moore's take on the story of Jack the Ripper, the serial killer who plagued Whitechapel district of London in 1888. Alan names a killer and shows us the reasons and his methods. It comes with a detailed appendix explaining almost every single frame in the book. This is a richly detailed and great work of true crime, on par with Truman Capote's In Cold Blood, though parts of it are fiction on the part of Mr. Moore since the truth about Jack the Ripper is not known.
Verdict: Buy, but know that it is dark and gruesome.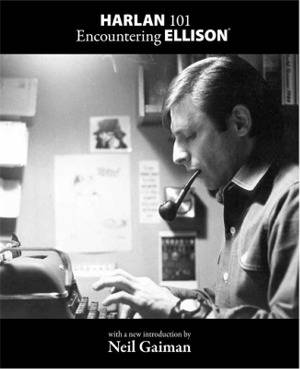 Harlan 101: Encountering Ellison
This is a collection of Harlan Ellison's short stories, including his most famous ones, The Deathbird and I Have No Mouth, and I Must Scream. These are stories that have shaped the science fiction and fantasy that we read today. They're classic stories that we'll still be reading in 50 years. Yes, they are that good. There is an introduction by Neil Gaiman that says pretty much what I just said, and seven essays on the craft of writing, essays that all writers will benefit from. Harlan has won the Hugo award nine times and the Nebula award four times (just in case that sort of thing impresses you). 

Verdict: Buy
A Wizard of Earthsea by Ursula K. Le Guin
Often touted as one of the seminal works of fantasy, A Wizard of Earthsea is one of those books I had been saving, one of those books I was so sure would be phenomenal that I would fall back on after a string of bad books. I really liked The Dispossessed and expected greatness. I got a rather bland and pointless story about a boy that becomes a wizard but calls a dark spirit and spends the book fleeing from it. It is very well written, though I never cared about the wizard, and got bored with the story. Maybe I expected too much, maybe it just didn't age well. I hear the series gets better, but I just could not make myself read on.
Verdict: As much as it pains me .. Bypass
Wool by Hugh Howey
Hugh Howey is the poster boy for the current state of publishing, and quite deservedly so. He started self-publishing short works under the name of WOOL, stories about people living in a silo underground after the world destroyed itself, leaving the outside unlivable. It grew in popularity and soon (meaning in a few months) he was able to quit his day job as a bookseller and live off writing. THEN the book became popular. Mr. Howey sold the print-only rights to Simon and Schuster, retaining the rights to all online sales himself. (I bought a copy of the recently-released print version, if anyone is keeping score). The book is competently written, though I was never impressed by it. Howey's strongest writing is when he shows us inside his character's heads. Then, he totally nails it. The story itself kept me turning the pages quickly enough, though it did get slow around the very end, and there is a sort of a skip-and-a-jump conclusion. I recommend it for those who really like post-apocalyptic science fiction, though others might find it a little bland.
Verdict: Borrow
_________________________
Sign up for our newsletter to have the best of Book Riot delivered straight to your inbox every two weeks. No spam. We promise.
By signing up you agree to our Terms of Service
We have 10 copies of
A Gentleman in Moscow
by Amor Towles to give away to Book Riot readers!
Go here to enter for a chance to win
, or just click the image below. Good luck!