The Week's Most Popular Posts: March 2-8, 2013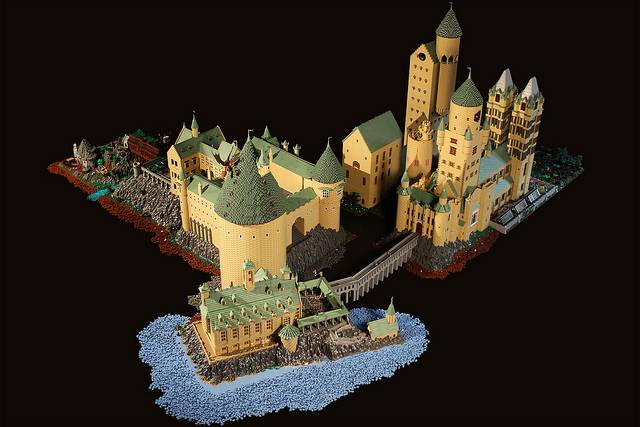 With a construction of time of more than a year (an disclosed expense), her LegoWarts is the most amazing Lego reconstruction I've seen.
from 8 Insane Literary Lego Projects by Jeff O'Neal
_________________________
We can't think about all the books waiting in my "to-be-read" pile or whether we're picking the "right" book to read next. That kind of thinking leads to reading paralysis and distracts us from the book on the bedside table. So back on the shelf with you, John Dos Passos! I'll get back to you, so stop it with that pouty look. I'm doing this for both our sakes.
from How to Dump a Reading Slump by Josh Corman
_________________________
The claim that "if independent bookstores go extinct, then books and reading will be materially damaged" is a familiar rallying cry of those who advocate on their behalf. Anecdotal tales of how specific titles and authors wouldn't have the successes and careers they've had burble up with striking regularity. But is it true?
from Book Buying, Indie Bookstores, Amazon, and Double Standards by Jeff O'Neal
_________________________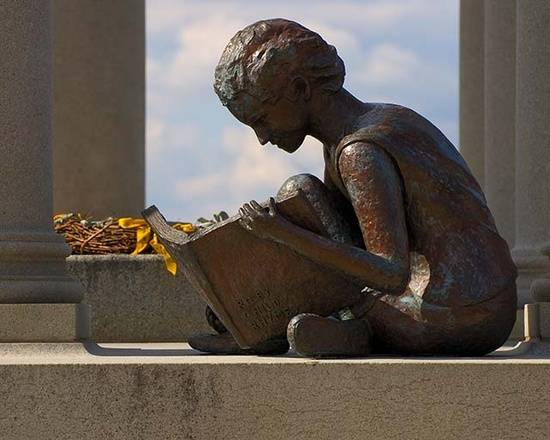 This statue at the tomb of James Whitcomb Riley depicts a child reading a book of his poems.
from 10 Superbly Bookish Statues by Rebecca Joines-Schinsky
By signing up you agree to our Terms of Service
In a book lover's life, there's nothing as magical as a perfect, surprising recommendation from someone who just
gets
you. But finding those people can be tough! That's where
TBR
comes in. Go here to find out more, or just click the image below: