Inbox/Outbox
I'm so excited to do my very first Inbox/Outbox (I am the biggest fan of this feature, I'm like Penny Lane in Almost Famous about Inbox/Outbox, I get THE BEST reading ideas here.) It's a really good time for me to try my hand at Inboxing and Outboxing because I have a LOT of books in both boxes! Rock and roll, it's go time!
Inbox (Books acquired)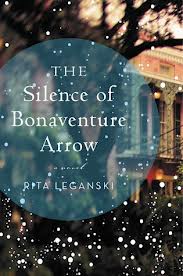 The Yohnalossee Riding Camp For Girls by Anton DiSclafani
I know you're not supposed to judge a book by it's blurbs but this novel (coming this June) got raves from both Curtis Sittenfeld AND Lauren Groff. The book takes place at a monied riding camp in North Carolina in the midst of the Great Depression. A new student enters the complex social web of old-timey rich girls with some scandalous secrets up her sleeve. I'm down.
Canoeing With The Cree by Eric Sevareid
Ever since I received Read This: Handpicked Favorites From American Indie Bookstores I've been using it as a book-buying bible. Indie booksellers list their favorite books, you find booksellers whose tastes align with yours, and then you read everything on their list that you haven't already read. G-g-g-genius. I've been picking off Jay D. Peterson ( manager of Magers and Quinn in Minneapolis, MN)'s list because, like me, he loves Italo Calvino's If On a Winter's Night a Traveller, Elaine Dundy's The Dud Avocado, and John Williams Stoner. He describes Canoeing With The Cree as "The story of two teenagers who canoe from Minneapolis on the Hudson Bay. One of my more memorable reading experiences ever. If you have a beating heart, you will love this book." All right, my library copy is waiting for pick-up, let's get this done.
Silence of Bonaventure Arrow by Rita Leganski
I got a Facebook message from a friend that said "I'm reading a book that's not out yet but you HAVE to read it because you will LOVE it." How does a girl ignore a Facebook message like that? A girl does NOT! According to the description, it's about a mute boy who grows up with super-powered hearing in 1950's Louisiana. There's also a lot of stuff about heartbreak and despair and salvation mentioned in the description. I can't wait to crack open my advance copy and you don't have to wait that long to read an actualn copy- Bonaventure drops February 26th.
Outbox (Books finished)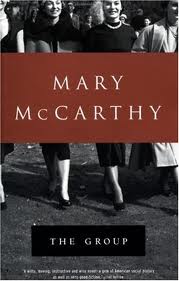 The Group by Mary McCarthy
Oh, The Group, where have you been all my reading life? Published in the early 1960's, the book tells the story of a group of female friends who graduate Vassar in the early 1930's and then move to New York to try to figure out how to, you know, live life. I can't believe this book was written fifty years ago and is set eighty years ago. It's so shocking and modern and relevant. For my money, it beats the pants off of Sex and the City and Girls. Someone make THIS NOVEL an HBO series.
Liars and Saints by Maile Meloy
Another pick from Read This, this one comes from novelist/booksellerEmma Straub who just recommends the greatest books. I've been calling this book "The Catholic-America One Hundred Years of Solitude." Minus the people crying blood and turning into butterflies. But still with all the generations of one family making the same mistakes over and over and over again.
In the Queue
Chocolates For Breakfast by Pamela Moore
We were just talking about Read This and Emma Straub and now we're going to do it again! This novel (prefaced by Straub and rec'd in Read This), first published in 1956 when the author was 18, tells the tale of Courtney Farrell, a brainy and beautiful bicoastal American teen girl getting into trouble on both coasts. The book is being re-released this summer (if you want to get an original copy, it's like a couple hundred bucks on Amazon, no lies). I'm about halfway through and I find it intermittently engaging, more frequently artless, and very obviously written by a teenage girl. I got to finish it before I finalize my opinion though!
What about you guys? Whatchu Inboxing/Outboxing/Queuing?
By signing up you agree to our Terms of Service
Do you like podcasts like
This American Life, RadioLab, or Planet Money
?
Annotated
is kinda like those, but for books. Go
here to find out more
, or click the image below: