Buy, Borrow, Bypass: February 14, 2013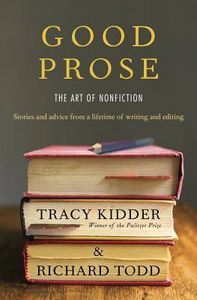 Good Prose by Tracy Kidder and Richard Todd
In 1973, Tracy Kidder was a young freelancer, looking for his first assignment at the prestigious Atlantic Monthly in Boston. He was paired with editor Richard Todd, a fortuitous match that has led to one of the most productive editorial relationships today. In Good Prose, Kidder and Todd share the lessons on writing they've learned through 40 years of collaboration and offer their thoughts on three major forms of nonfiction — narratives, essays, and memoirs — as well as narrative strategies, the challenges of objectivity and subjectivity, and the ethics of writing nonfiction. Books on writing always risk sounding prescriptive, but Kidder and Todd help alleviate some of the how-to manual feel by including these charming digressions to talk in detail about their writing process or times when they were led astray. I loved this book to pieces and, as a journalist, felt that it provided some valuable thoughts on the craft of narrative nonfiction.
VERDICT: Buy if you like reading about writing, bypass if that's not your thing.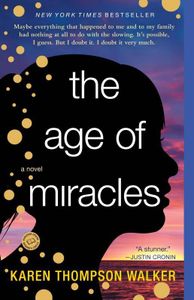 The Age of Miracles by Karen Thompson Walker
I've always really liked the last couple lines of T.S. Eliot's "The Hollow Men" — "This is the way the world ends: Not with a bang but a whimper." I'm a sucker for books about a quiet apocalypse (Michelle Wildgen's But Not for Long, for example) or the aftermath of the inexplicable (The Leftovers), which made me think that The Age of Miracles would be right up my alley. And in a lot of ways, it was. I loved the way the book explored the consequences of a world quite literally spinning out of control and the ripple effects it had into everyday life. But there are points where the parallel between the end of childhood and the end of the world is heavy-handed and places where the book feels like it needs some injections of dark humor. Julia of the Future certainly has reasons to be grim and continually foreshadow doom, but I needed her to have a little more personality.
VERDICT: Borrow (or Buy, now that it's out in paperback)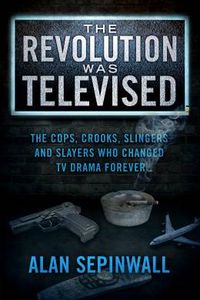 The Revolution Was Televised by Alan Sepinwall
The Revolution Was Televised is a collection of essays about some of the great dramatic television shows of the last decade by Alan Sepinwall, a TV critic for HitFix and author of the blog What's Alan Watching? In the book, Sepinwall writes about 12 shows (and the people who created them) that ushered in a revolution in tv dramas: The Sopranos, Oz, The Wire, Deadwood, The Shield, Lost, Buffy the Vampire Slayer, 24, Battlestar Galactica, Friday Night Lights, Mad Men, and Breaking Bad. I've only watched three of the 12 mentioned, but that didn't stop me from practically reading this one non-stop. It's a great mix of criticism and reporting and although there are some sections that feel very "inside baseball" it's a great read for people who like good pop culture writing.
VERDICT: Buy if you like reading about television, bypass if that's not your thing. 
By signing up you agree to our Terms of Service
In a book lover's life, there's nothing as magical as a perfect, surprising recommendation from someone who just
gets
you. But finding those people can be tough! That's where
TBR
comes in. Go here to find out more, or just click the image below: