They're (Paper) Ba-ack: New Releases from February 5, 2013
Tuesday is New Book Day. We had some technical difficulties, however, so we're bringing this to you a few days late. Here, we highlight a few of the titles we're excited to see arrive in paperback.

A Good American by Alex George (Berkley Trade)
By a twist of fate, a young immigrant couple puts down stakes in the small rural town of Beatrice, Missouri. Unable to speak one word of English, they begin to build their dream around their growing family. Now, their grandson, James, sets out to tell the story of the Meisenheimer family: his mother and father's tragic love story; their son and daughter; their four grandsons; James' best friend, Lomax, a jazz trumpeter from New Orleans who crosses the color line—and along the way, James will come to realize that some stories are never fully known, and that family secrets often take generations to be uncovered.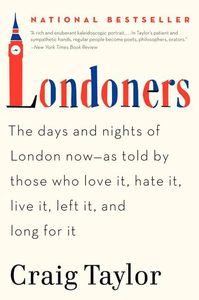 Londoners by Craig Taylor (Ecco)
A fresh and compulsively readable view of one of the world's most fascinating cities-Londoners is a vibrant narrative portrait of the London of our own time, featuring unforgettable stories told by the real people who make the city hum, from the voice of the Tube and a West End rickshaw driver to an East End nightclub doorperson and a mounted soldier of the Queen's Life Guard at Buckingham Palace.
Craig Taylor offers a vivid, epic, and wholly original portrait of twenty-first-century London in all its breadth, from Notting Hill to Brixton, from Piccadilly Circus to Canary Wharf, from the deepest tunnels of the London Underground to Big Ben and Tower Bridge. A unique autobiography of one of the world's greatest cities,Londoners captures this legendary metropolis as never before.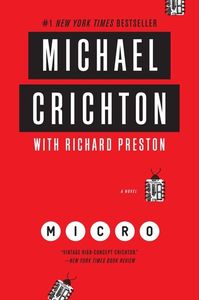 Micro by Michael Crichton and Richard Preston (Harper)
In the locked office of a Honolulu building, three men are found dead, with no sign of struggle except for ultrafine, razor-sharp cuts covering their bodies.
In the lush rain forests of Oahu, groundbreaking technology has ushered in a revolutionary era of biological prospecting. Here, seven brilliant graduate students recruited by a pioneering microbiology start-up company are thrust into a hostile wilderness that reveals profound and surprising dangers at every turn. Prey to a technology of radical and unbridled power-armed only with their knowledge of the natural world-they must harness the inherent forces of nature itself to survive.
Melding scientific fact with pulse-pounding fiction in vintage Michael Crichton fashion-completed by visionary science writer Richard Preston-Micro is an instant classic of sophisticated, cutting-edge entertainment.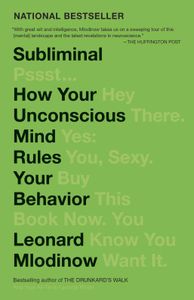 Subliminal by Leonard Mlodinow (Vintage)
Over the past two decades researchers have developed remarkable new tools for probing the unconscious, or subliminal, workings of the mind. This explosion of research has led to a new science of the unconscious and a sea change in our understanding of how it affects the way we live. As a result, scientists are increasingly convinced that how we experience the world-our perception, behavior, memory, and social judgment-is largely driven by the mind's subliminal processes and not by the conscious ones, as we have long believed. Employing his trademark lucid, accessible explanations of the most obscure scientific subjects, Leonard Mlodinow unravels the complexities of the subliminal mind and reveals its influence on how we misperceive our relationships with family, friends, and business associates, misunderstand the reasons for our investment decisions, and misremember important events. In the process, he changes our view of ourselves and the world around us.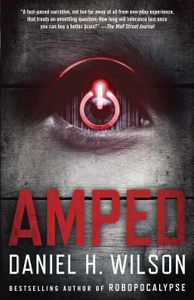 Amped by Daniel H. Wilson (Vintage)
In Amped, people are implanted with a device that makes them capable of superhuman feats. The powerful technology has profound consequences for society, and soon a set of laws is passed that restricts the abilities-and rights-of "amplified" humans. On the day that the Supreme Court passes the first of these laws, twenty-nine-year-old Owen Gray joins the ranks of a new persecuted underclass known as "amps." Owen is forced to go on the run, desperate to reach an outpost in Oklahoma where, it is rumored, a group of the most enhanced amps may be about to change the world-or destroy it. This technologically savvy thriller takes the "what if" question in an entirely unexpected and frightening direction.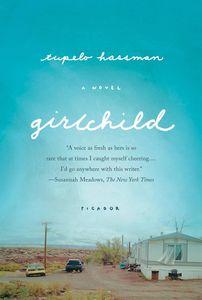 Girlchild by Tupelo Hassman (Picador)
Rory Hendrix, the least likely of Girl Scouts, hasn't got a troop or a badge to call her own. But she constantly checks out the Handbook from the elementary school library to pore over its advice for tips to get off the Calle, the Reno trailer park, where she lives with her mother, Jo, the sweet-faced, hard-luck bartender at the Truck Stop.
Rory's been told she is one of the "third-generation bastards surely on the road to whoredom." Sassy, vulnerable, and wise, she's determined to break the cycle. As Rory struggles with her mother's habit of trusting the wrong men, and the mixed blessing of being too smart for her own good, she finds refuge in books and language. From diary entries, social worker's reports, story problems, arrest records, family lore, and her grandmother's letters, Rory crafts a devastating collage that shows us her world while she searches for the way out of it.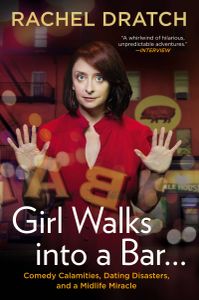 Girl Walks Into a Bar by Rachel Dratch (Gotham)
Anyone who saw an episode of Saturday Night Live between 1999 and 2006 knows Rachel Dratch. She was hilarious! So what happened to her? After a misbegotten part as Jenna on the pilot of 30 Rock, Dratch was only getting offered roles as "Lesbians. Secretaries. Sometimes secretaries who are lesbians." Her career at a low point, she suddenly had time for yoga, dog-sitting, learning Spanish—and dating. Dratch reveals the joys and terrors of putting herself out there in a quest to find love and then becoming a mother in an undreamed-of way. With riotous humor, she recounts breaking the news to her bewildered parents, the awe of her single friends, and romance and coparenting with her baby-daddy, John.
Filled with great behind-the-scenes anecdotes from Dratch's time on SNL, Girl Walks into a Bar . . . is a refreshing version of the happily-ever-after story, full of sensitivity, candor, and plenty of comic relief, as only Rachel Dratch can tell it.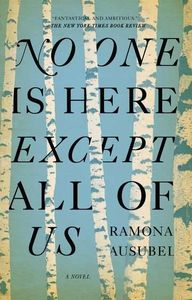 No One is Here Except All of Us by Ramona Ausubel (Riverhead)
In 1939, the tiny Romanian village of Zalischik counted on their isolation to protect them from the chaos sweeping Europe. When a mysterious stranger is washed up on the riverbank, the illusion of peace is shattered. Their Jewish ancestors famously moved and escaped for thousands of years. Now, it seems, there is nowhere else to go. But the territory of imagination and belief is limitless.
At the suggestion of an eleven-year-old girl and the washed-up stranger, the villagers decide to start the world over. Through sheer will and imagination, they will reinvent the world. Destiny is unwritten. Time and history are forgotten. For years, there is boundless hope. But the real world continues to unfold alongside the imagined one, and soon the girl—now grown into a young mother—must flee her village, move from one world to the next to find her husband, save her children, and propel them toward a real and hopeful future.
[cycloneslider id="theyre-paper-ba-ack-february-5-2013″]
By signing up you agree to our Terms of Service
Do you like podcasts like
This American Life, RadioLab, or Planet Money
?
Annotated
is kinda like those, but for books. Go
here to find out more
, or click the image below: