Buy, Borrow, Bypass: January 30th, 2013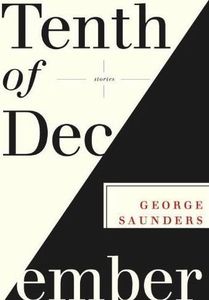 The Tenth of December by George Saunders
I'm new to George Saunders' fiction (LOVE his book of essays, The Braindead Megaphone), so I was a little nervous about diving into his new collection of short stories But what if his short stories aren't as good as his essays? But what if I don't think Saunders really deserves his Genius Grant? (Well half-deserves because I think his essays are pretty genius.) What if I hate this book and then feel like the dumbest because everyone smart on Twitter likes it?
Lucky for me I thought Saunder's stories were genius. Well, I didn't think ALL of them were GENIUS genius. All of his stories operate on a high level, but some of those stories just seemed to have literary superpowers. In particular, I loved "Victory Lap" and "Escape From Spiderhead." Also, I listened on audiobook, which Saunders narrates and he does a BANG UP job narrating his own work, he gives everything such great nuance and wonderful inflection, I can't imagine anyone else speaking his stories.
Verdict: Buy. ESPECIALLY on audiobook.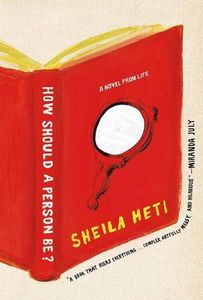 How Should a Person Be? by Sheila Heti
I had heard nothing about this book until I saw it slotted for The Tournament of Books and then I heard ALL the backlash. Indulgent, whiny, navel-gazing, infinitely irritating. I'm sure the Miranda July blurb on the cover didn't help. I'm sure getting stuck on The Millions' list of books to read if you like HBO's Girls also didn't help.
(PS. I personally really like and respect July and Girls, but know they get hit with the indulgent/whiny/navel-gazing detractions on the regular.)
The thing is, I really liked How Should a Person Be?. It takes a very close look at a very fraught female friendship in such an inventive way (the book is part memoir/part theatrical play/part sort-of novel). I was engaged from start to finish. Intellectually, I see where the criticism came from. Emotionally, I didn't feel the flaws. So that's my piece on that!
Verdict: Buy
Saga: Volume One by Brian K. Vaughan
I got hit with a bad case of High-Expectations-itis anticipating the first volume of Brian K. Vaughan's Saga. In college I borrowed the complete series of the Vaughan-penned comic Y: The Last Man from the library and it CHANGED me. One of the most inventive and epic stories I've read PERIOD. I'm also a huge fan of his comic Runaways (though I wasn't too crazy when other authors took over, in particular Joss Whedon's take on the superhero kids completely underwhelmed me). So I was in Saga to WIN Saga.
Here's what I'll say. I think the premise is GOLDEN. Two aliens from the opposite sides of an intergalactic war meet, fall in love, get pregnant, and now are on the lam with their child racing across the universe trying to escape the ruthless space armies that are relentlessly pursuing them.
As far as the execution goes…I think it's good. I feel like a LOT of information is being held back right now. Which I do get. If you reveal all your secrets up top, where's your story? But I feel like TOO much information is being held back. I want to know A LOT more about these two lovers, and because too much is shrouded in mystery, I'm having a hard time connecting with my mains. The plot is fast-paced and cleverly constructed, the world is cool (in addition to ram-horn aliens and fairy-wing aliens, there are robot princes, tarantula girls, and disemboweled teenage ghosts, oh my!), the narration device is great, and Vaughan's sense of humor is just so signature and delightful. I'm just not invested yet the way I was with Y or Runaways. I bought a copy of Saga, but honestly, I wished I could flip it so I owned Y: The Last Man and borrowed this from the library which is why Saga gets a…
Verdict: Borrow
By signing up you agree to our Terms of Service
We have 5 copies of 
the
Forbidden Hearts series
by Alisha Rai to give away to Book Riot readers!
Go here to enter for a chance to win
, or just click the image below. Good luck!