The Week's Most Popular Posts: January 19-25, 2013
The most popular posts from the week that was…
The Breakfast Club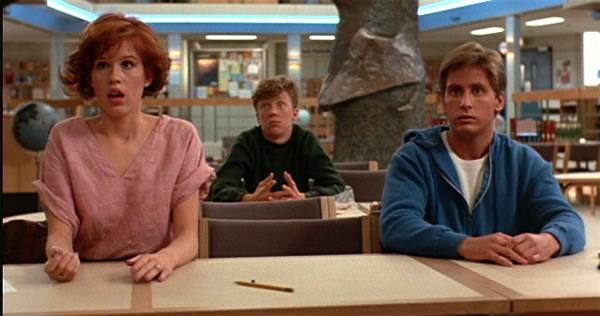 The library as prison. Almost the whole movie takes place in this fairly non-descript suburban high school library. But man, those tables and that lighting are universal. (Side question: isn't that modern-art sculpture in the center really strange? What public high school library has a budget for that?)
from 16 Great Library Scenes in Film by Jeff O'Neal
________________________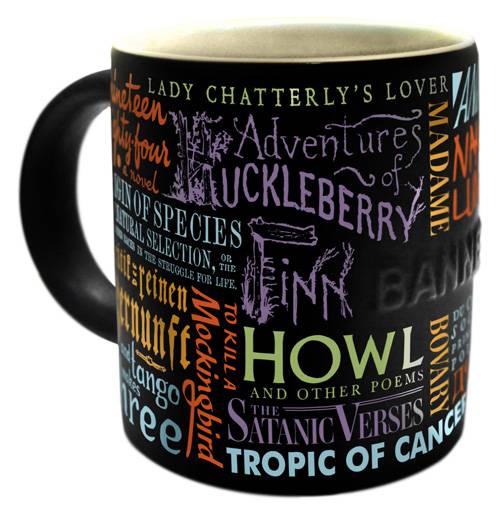 Everything tastes better in a banned books mug.
from The Best Coffee Mugs for Book Lovers by Rebecca Joines-Schinsky
________________________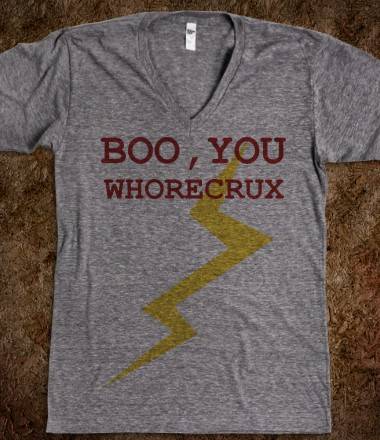 Whorecrux tee: I never thought I needed a Harry Potter inspired shirt until now.
from Book Fetish LXII by Brenna
________________________
I could think of a list of books that would be funnier to put under a sleeping infant; I bet you can too…
from Bookish Babies are the Best Babies by Wallace Yovetich
________________________
Every year, I find there's a book, usually from a small press, that I cannot stop raving about. For example, one year it was Zazen by Vanessa Veselka – I would NOT shut up about that book. Well, it's only the second week of January and I've already found my stunner for 2013: The Alligators of Abraham by Robert Kloss. This book is a crazy fever dream imagining of the Civil War – it is unlike anything I've ever read. I'm absolutely rabid about it – I will be shaking this in my teeth for a long, long time. It's the skull fucking you didn't realize you needed.
from The Well-Redheads' 2013 Forecast by Liberty Hardy
By signing up you agree to our Terms of Service
Get the New Release Index, our curated calendar of upcoming new books, with
Book Riot Insiders
: