Mystery/Thriller
2013 Tournament of Books Discussion: GONE GIRL by Gillian Flynn
We here at Book Riot are huge Tournament of Books fans, so this year we're going to discuss each of the finalists in the weeks before the Tournament gets underway, in alphabetical order. You can find the schedule of our discussions here. Read along with us!
_________________________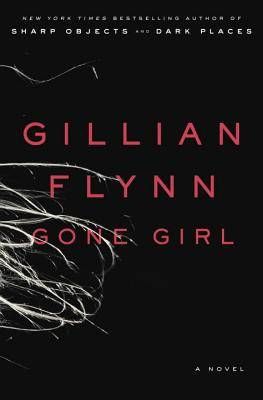 Gone Girl was called the "thriller of the year" so many times that its hard to deny it that title. It also one of the best-selling books on the Tournaments of Books finalist list; as of this writing, it has spent a total of 34 weeks on the New York Times Bestseller list. Johann and I take a look at the hype and book behind it, without any spoilers, we promise.
Johann Thorsson: For me, this was the most hyped book of last year. But, as I came to realize, most of the hype was "Believe the hype" hype. Still with me? The thing that kept me from reading it early on is a fear of overhyped books and my general distaste for thrillers. However, Gone Girl manages, for the most part, to avoid the silliness-cliffhanger chapter structure of most thrillers. It is also well written, something I can't really say about other thrillers I've had the displeasure of not being able to avoid reading.
Gone Girl starts us off with the disappearance of Amy Dunne, wife of Nick Dunne, on the morning of their fifth anniversary. Nick seems oddly unnerved by her disappearance and half-heartedly takes part in the search for her. The book is written in such a way that the reader is not told whether or not he did indeed have something to do with his wife's disappearance, keeping us turning the pages. The chapters are alternately told from Nick's viewpoint after Amy disappears and as entries from Amy's diary leading up to the day she vanishes.
It is well done. As we fall in love with Amy through her diary entries, we fall out of love with Nick as his behavior becomes increasingly suspicious. Did this chapter structure work as I describe when you read the book, Rachel, and what are your thoughts on the hype?
Rachel Manwill: I've always been a fan of unreliable narrators and unusual narrative structure, so the chapter structure absolutely worked for me. Nick was such an odd character for me in the beginning because, you're right, he's unnerved but oddly so. We would expect him to be in a panic over Amy's disappearance and the circumstances under which she vanishes, but his reaction is far less transparent than I would've expected. He's incredibly sneaky, which of course as a reader raises my hackles and I start to not trust him. I love how his voice – and Amy's – evolves the farther into the story we get, and though Nick doesn't start as an unreliable narrator, he quickly becomes that.
I think I've had more gratifying experiences with mysteries than you, Johann; they're definitely a guilty pleasure of mine, but you're absolutely right about this being one of the very best I've read in a long time. The construction of it is artful, and the language has to be so precise in order to get that kind of subtlety out of a dual narrative like Gillian Flynn does.
I know I read this a bit earlier than you did, at the height of the hype, so I was fully immersed in hearing people talk about it and recommend it to friends. And NO ONE was giving away any kind of plot twists – it feels a lot like when The Sixth Sense came out, and the ending was a closely kept secret. I personally love hype when the book delivers and this one completely did. Though you described the initial plot premise of the novel, I don't think its a secret that there are plot twists throughout the story; I'm curious to know if you expected the kind of twists that came? Did you see any of them coming?
Johann Thorsson: I knew some, since I accidentally opened the book to a chapter in the back once and read a chapter heading that gave a bit away. I'm really not good at seeing twists before they come though, and would certainly not have expected that (or, indeed, the more sinister one). I read Before I Go To Sleep at the height of the hype, and it bored me to death. It wasn't until my girlfriend finished it that I learned what really happened and even then I was underwhelmed. So I came to Gone Girl expecting the same thing: an overhyped book that then has ending about as surprising as flatulence after a cowboy breakfast.
Gone Girl is the opposite of that; superbly written (for a thriller, at least) and thoroughly engrossing. It ranks with Emma Donaghue's Room in terms of living up to hype. The ending was satisfying and creepy, and really stays with you long after the book is done.
Is it one of the best books of the year though? Will it advance? I'd say it's a cut above your run-of-the-mill thrillers (I think I made it a paragraph into a Lee Child book once and then threw up into my mouth a little and tossed the book across the room), but it doesn't really have sentences that I'd want printed poster-size and hung above my bed. I guess if it comes up against a really good literary novel, it's out, but it's just so damn… thrilling, that I'd give it good odds.
That said, Flynn writes vivid characters that I could easily envision. Nick's Lawyer being my personal favorite and Go, while complete in and of herself, really didn't do anything for me. What did you think of her characters, especially the ones cast as early suspects in Amy's disappearance?
Rachel Manwill: I agree that Go was lacking for me, and there were a few characters – Go included – that didn't really have their stories wrapped up. I was left wondering what their purpose was, other than to serve as false leads or early suspects. Since it's been several months since I read it, I find it telling that I don't even remember some of the more minor characters – even the lawyer – and how they played a role in the story.
What stuck with me was the gut emotion I felt when I finished it. I think Gillian Flynn is truly a talent – one of the crop of female mystery writers that are elevating the genre way beyond the mouth vomit of Lee Child – and I immediately went out to buy and read her backlist. Though it's only a backlist of two books – Dark Places and Sharp Objects – she's clearly stepping up her game with every novel she produces.
Perhaps it was a reflection of a massive amount of hype pouring off the book, but multiple people told me they could see some of the twists coming or that they realized the book was going to end the way it did. I think that's mostly a buncha hooey – Flynn completely shocked me by the ending, and the suspense that builds over the course of 400 pages never once lets up. Like I said, months later, my gut still flip flops when I think about how it finished. Yeah, it won't be a book I would frame pages of or tattoo quotes from, but is it a thrilling story with an original concept and characters that shock at every turn? Absolutely. Is that enough for it to stand up years down the road? I predict, definitely so. Enough for it to overtake the other Tournament of Books finalists? Unfortunately I doubt it.