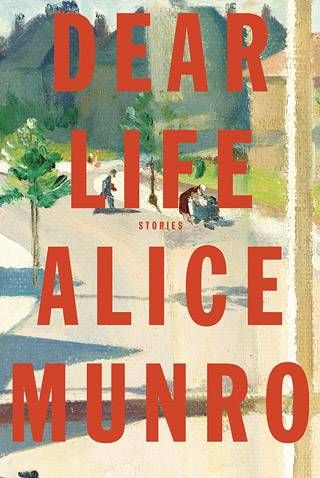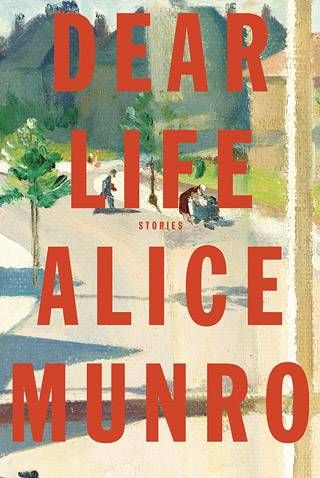 Alice Munro's Dear Life is a collection of short stories with autobiographical elements from the author's own life. Munro is a well-known Canadian author with an impressive body of work behind her- work which neither Liberty nor I had ever read before. Below, we discuss the book, its merits as an intro to Munro, and its TOB chances:
LH: Okay, so I'm just going to get our horrible secret out of the way: Neither one of us had read an Alice Munro book before. Phew. I feel better. Do you feel better?
AN: It is as if I am resting after carrying the heaviest of loads. THE HEAVIEST. I have to say, though, I'm not sure this was the best introduction to her work. The book is very I Am 80 Years Old And Looking Back Over a Lifetime Of Writing And Living, and to someone unfamiliar with Munro (i.e., me) it can feel sort of like an inside joke that I'm not…inside. Does that make sense?
LH: Absolutely. It's kinda like watching Rosebud burn, without understanding the significance. But she is undeniably an amazing writer.
AN: YES! I actually kept thinking, "this is a lot like penis-waving literature," all spare sentences and deceptively simple prose. But where penis-waving literary giants (i.e., Cormac McCarthy, Richard Ford, etc.) seem to be putting thoughtful effort into their work, it seems totally effortLESS in Dear Life. Like the words just come out of her totally clear, saying exactly what she wants, with no excess.
LH: I am going to go out on a limb and say that 'penis-waving' and 'Alice Munro' have never been mentioned together before in polite company… Without having read any of her other work, do you care to speculate on whether that effortlessness comes naturally, or has been perfected? What sense do you get?
AN: Well, based purely on the gleeful fan-girling/boying over her that I've witnessed on Twitter, I would guess that it's inborn talent. But I read this interview with her in the New Yorker where she talks about getting married and having children young, and how she struggled to write when her children were little, and how most of that output was very bad. I don't necessarily believe that her work was ever really bad, but I'm sure that by the time we get around to what she's writing in her 80's, it's been perfected. So what about Dear Life did you love? Was there anything you didn't love?
LH: Well, for starters, the pages have deckled edges. Are you a worshipper in the Rough Cut Cult, too?
AN: *whispers* I read it on my Nook. Do you still love me?
LH: Of course I do! But I wouldn't say that I loved this book – I thought it was very well written, ridiculously so, really. It's a very good book. But it's like you said earlier – I feel like I came in at the end of the movie. She's pretty perfect, and I will definitely check out more of her writing. But there was nothing about it that stood up from the page and grabbed hold of my brain. Sometimes being perfect is a little dull. How do you think it will do in the ToB? Will established brilliance supercede substance?
AN: I totally agree. Well-crafted, but that's not enough to make me love it. I think it will do very well, but it depends on what it's up against. It would beat The Fault in Our Stars or something comic like Where'd You Go Bernadette? pretty handily, I think, but the heavyweights (Bring Up The Bodies, I'm looking at you) could give it a run for its money if the judge isn't that familiar with Alice Munro. What's your prediction?
LH: It's so hard to choose! Four of my favorites from last year are on the list: Billy Lynn's Long Halftime Walk, May We Be Forgiven, Arcadia and The Orphan Master's Son. I think the Munro will beat them, even though I didn't enjoy it as much, personally. But I'm guessing Building Stories or Bring Up the Bodies will win. Last thoughts?
AN: Just this: long live Team Billy Lynn.