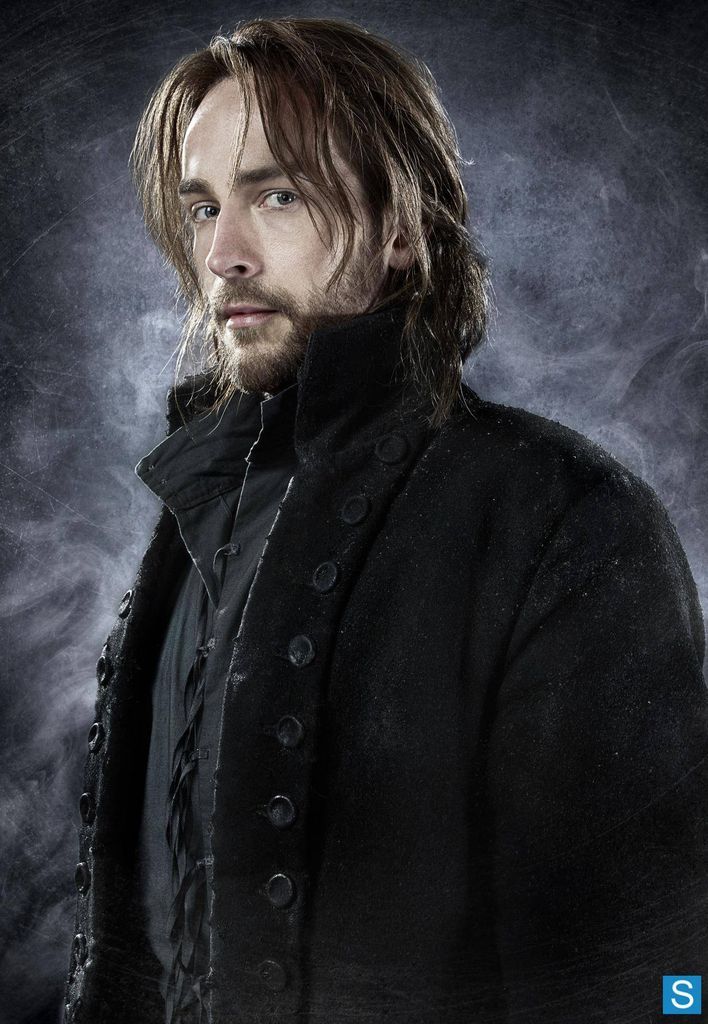 New Shows
Agents of S.H.I.E.L.D – Because too many kids were trying steroids after seeing Captain America, so they decided to do a show with regular-sized superheroes…
Agents of S.H.I.E.L.D. is the small screen spin off of The Avengers movie franchise. The concept, of course, originated from the Marvel comic books. The show will feature Clark Gregg as Phil Coulson, a familiar face from the Iron Man movies, Thor, and The Avengers. It's doubtful that the series will live up to the feature films, but hopefully it will keep us pacified until Thor: The Dark World is released. Agents of S.H.I.E.L.D. premieres Tuesday, September 24th at 8pm ET on ABC.
[youtube]https://www.youtube.com/watch?v=zeX8FuYKfsQ[/youtube]
Dracula – Because there aren't enough vampire shows, movies… musicals…
This is actually the second small screen adaptation of Bram Stoker's classic gothic novel. The first was a show from the early nineties that was canceled after a single season. No one could be more perfect for the title role than Jonathan Rhys Meyers, who has proved himself to be the quintessential onscreen bad boy. Despite the brilliant casting choice, I have serious doubts that this series will last long and I'm not the only one. Time will tell if it turns out to be as dopey as the trailer indicates. Dracula premieres Friday, October 25th at 10pm on NBC.
[youtube]https://www.youtube.com/watch?v=Z1jVcmDH43Y[/youtube]
Once Upon a Time in Wonderland – Because every popular show deserves an unpopular spin-off…
Despite its rampant emotionalism, we all secretly love Once Upon a Time. And it's because of this that ABC decided it was a good idea to give us the unimaginatively titled Once Upon a Time in Wonderland, which doubles up on the smooching and nauseating "true love" speeches (at least in the trailer). Throw in a demonic looking white rabbit and you've got a recipe for a failed spin-off. Once Upon a Time in Wonderland premieres Thursday, October 10th at 8pm on ABC.
[youtube]https://www.youtube.com/watch?v=Y-ir6JhV2Zs[/youtube]
Sleepy Hollow – Because Dr. Ichabod Crane (a la Johnny Depp) wasn't sexy enough, so they had to redo it with Professional Superhunk and all-around badass Ichabod Crane (a la Tom Mison)…
This new mystery/horror series is basically a mash-up of Washington Irving's 1820 novel and the book of Revelation, with a little Beautiful Creatures-style witchcraft thrown in for good measure. The pilot performed very well according to the ratings and I found it to be quite entertaining. Sleepy Hollow airs Mondays at 9pm on FOX.
[youtube]https://www.youtube.com/watch?v=1hFg9qS_u3w[/youtube]
Returning Shows
The Carrie Diaries is entering its second season. The show is based on Candice Bushnell's prequel series to Sex and the City. I've actually found this to be reasonably sophisticated for a CW YA show. The season premieres Friday, October 25th on the CW.
Elementary was, in my humble opinion, the best show on television last fall, and I don't expect that to change anytime soon. This brilliant modern-day Sherlock Holmes adaptation premieres its second season Thursday, September 26th at 10pm on CBS.
Once Upon a Time is fun and entertaining, if a bit corny. This fairytale mash-up is slated to return to ABC for its third season on Sunday, September 29th at 8pm.
The Vampire Diaries, based on the YA book series of the same name, is scheduled to return for its fifth season October 3rd, 2013 at 8pm on the CW.
____________________________
Sign up for our newsletter to have the best of Book Riot delivered straight to your inbox every week. No spam. We promise.

To keep up with Book Riot on a daily basis, follow us on Twitter, like us on Facebook, , and subscribe to the Book Riot podcast in iTunes or via RSS. So much bookish goodness–all day, every day.