The Week's Most Popular Posts: December 15-21, 2012
The most popular posts from the week that was…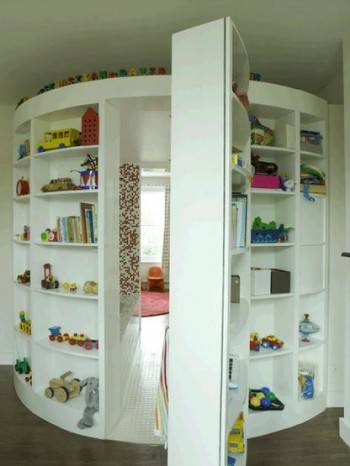 Because no one likes looking at the bathroom (via BHG)
-from 10 Drool-Worthy Secret Passage Bookshelves by Amanda Nelson
________________________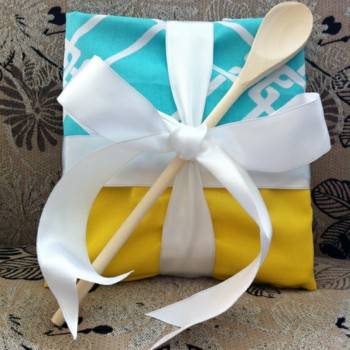 If wrapping a cookbook up in dishcloths and ribbon topped off with a spoon is not the sweetest way in the world to wrap up a cookbook… then I don't know what the sweetest way in the world to wrap up a cookbook is.
-from Cute Ideas for Wrapping Books by Kit Steinkellner
________________________
If you were to draw up the ideal reading retreat, this 500 square-foot, self-sufficient cabin on a largely uninhabited island off the coast of Maine would come pretty darn close.
-from Is This The Ultimate Reading Retreat? by Jeff O'Neal
________________________
4. George R. R. Martin, A Storm of Swords:
for Phyllis, who made me put the dragons in.
Millions of readers and fans of the HBO show are thankful, Phyllis. Maybe we should get together and send her a card. Just a thought.
-from Seven Great Book Dedications by Johann Thorsson
By signing up you agree to our Terms of Service
We're giving away a stack of the favorite books of some of our favorite authors. Go
here to enter for a chance to win
, or just click the image below. Good luck!