Buy, Borrow, Bypass: Week of December 10, 2012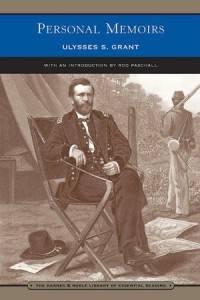 The Personal Memoirs of Ulysses S. Grant–General and President Ulysses S. Grant declared regularly that he would never write an autobiography or memoir of any sort and held true to that…until the last year of his life when his health was failing rapidly. He composed at a breathtaking speed, turning out an impressive memoir about a life that encompassed one of the most explosive periods of United States history. What surprised me on reading it was the level of detail he seemed to retain on more or less everything that had happened to him. Of course, as with any memoir or autobiography, part of the interesting thing is that the narrator of the book is deeply unreliable about his or her own life. This is a good memoir to take in conjunction with a well-researched biography. It's a fascinating read, but can be rather dense and intimidating. You have to be already interested to get into this one; it's not going to sweep you away within the first chapter, I suspect.
Verdict: Borrow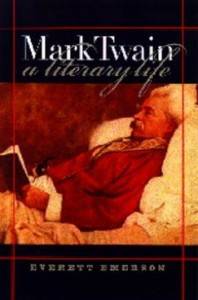 Mark Twain: A Literary Life by Everett Emerson–When Ulysses S. Grant was nearing the end of his life, he agreed to write his memoirs at the behest of Samuel Longhorn Clemens, better known to the world by his pen name (and boating joke) Mark Twain, who then published the memoirs when they were released.
We think of Mark Twain as being a jovial curmudgeonly figure, always telling witty anecdotes and making pithy remarks. We largely have this view because it's a shorthand way to portray him on any TV show where he's a character, more or less the same way Oscar Wilde is portrayed. He's a fascinating person to read biographies of because his life was very complicated, and very dark, punctuated by regular tragedies and regular failures–financial, literary, and personal. Emerson turned out an excellent biography that explores Twain's life from his early days working on a riverboat, to his beginnings as a writer, to an exploration of his business ventures and attempts to somehow gain the sort of life he craved (and never quite managed to achieve with stability). The biography never gets bogged down in detail and treats Mark Twain's life as an excellent story, well-told, and is thus a pleasure to read, perhaps even for someone not previously interested in biography.
Verdict: Buy
Shakespeare: The Biography by Peter Ackroyd–Along with many other notable figures throughout history, Mark Twain was of the opinion (which I find inexplicable and infuriating) that the remarkable works of William Shakespeare could not possibly have been composed by the individual we know as William Shakespeare, and that they were surely produced by someone else of that time period (who the alternate author is varies widely depending on individual theories). Mark Twain wrote a small book called Is Shakespeare Dead? which was published a year before he (Twain) died.
If you're willing to accept that the man named William Shakespeare also wrote all the works attributed to William Shakespeare, then Peter Ackroyd's biography of the man is an excellent  place to explore his life. By comparison to other historical figures, it seems as though we don't know a great deal about Shakespeare…but when compared to contemporary playwrights, we actually know quite a lot. Ackroyd always manages to be both extremely detailed and a pleasure to read. His work never feels like dense academic texts, not even when dealing with what seems like a very academic subject such as William Shakespeare, his massive body of astonishing work, and the world he lived in, which now is quite distant from us. There are other excellent books about Shakespeare (there's a whole genre of books about Shakespeare) but if you only read one, Ackroyd's biography will do the trick.
Verdict: Buy
By signing up you agree to our Terms of Service
In a book lover's life, there's nothing as magical as a perfect, surprising recommendation from someone who just
gets
you. But finding those people can be tough! That's where
TBR
comes in. Go here to find out more, or just click the image below: