Flowchart Friday! Holiday Shopping: Should You Buy Him / Her a Book?
Holiday shopping is hard.  So many variables, so little time.  As readers, we all like to give and receive books, but how do you decide if a gift recipient is worthy of the painstaking time it takes to choose the perfect book gift?  Here's a flowchart to help you decide.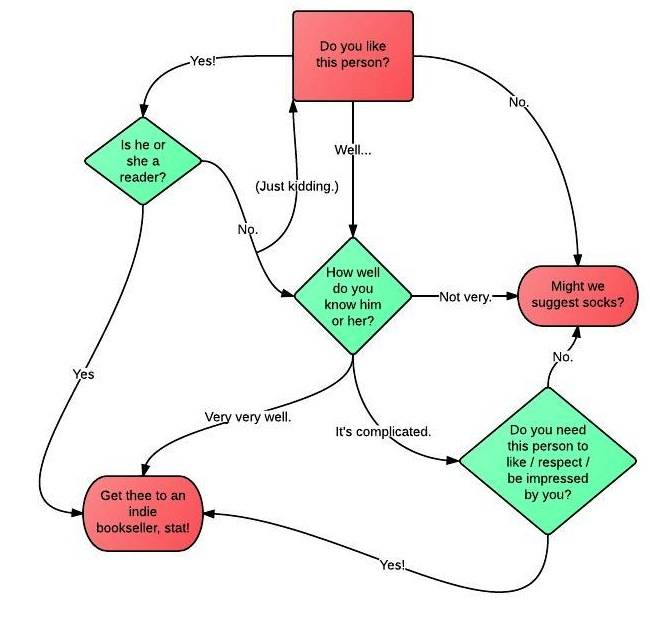 Get up to 80% off books you actually want to read with our
Book Deals newsletter
!