The Week's Most Popular Posts: November 24-30, 2012
The most popular posts from the week that was: 
There She Blows: A 2013 Hark! A Vagrant Literary Calendar by graphic novelist Kate Beaton, which features "Kate's indelibly funny and modern take on the Bronte sisters including 'Dude Watching with the Bronte,' 'The Rochester Wedding Party', and a hilarious riff on Jane Eyre."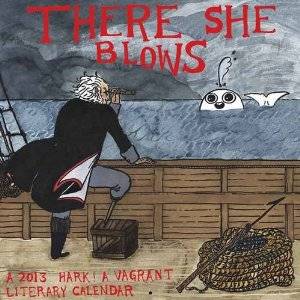 -from 2013 Calendars for Book Nerds by Kim Ukura
_________________________
Juniper Books offers instructions for several creative bookish menorahs. This one made from vintage books is my favorite–and if you could wax-proof the books, you'd still be able to read them later!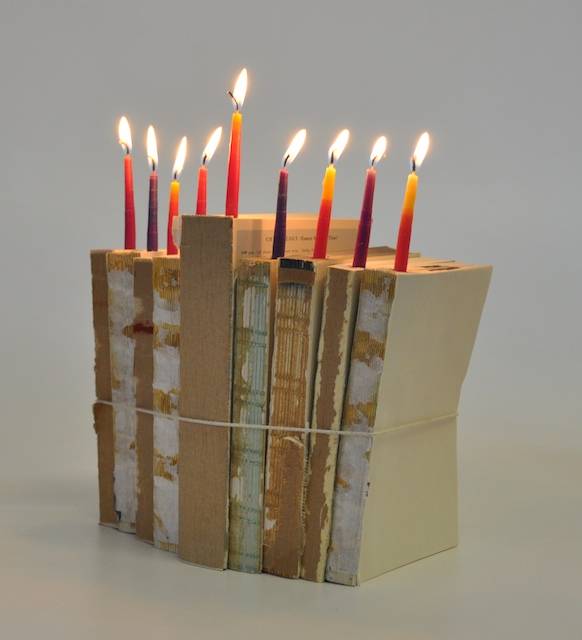 -from 7 Heavenly Holiday to Make with Books by Rebecca Joines Schinsky
_________________________
The topics of his collection range from witchcraft to the American Civil War, and today the books are housed in the atmospheric Andrew Dickson White Library– dubbed "the Harry Potter library" by students and visitors.
-from Cool Bookish Places: The Harry Potter Library by Amanda Nelson
_________________________
It was a good book to get stuck on, because it's big and rambling and baggy, something that I enjoy in books. There was a lot of space in there to crawl inside of and live in, in a way. I seriously doubt that if I had been reading a short, taut thriller-sort of a novel, that I would have gotten stuck on that. There wouldn't have been enough weight in the book for me to lean on, and leaning is definitely what I was doing.
-from Reading AMERICAN GODS on Repeat by Peter Damien
_________________________
Bookish Christmas decorations: Real Simple offers 6 ways to repurpose a book around the holiday, like this "tree."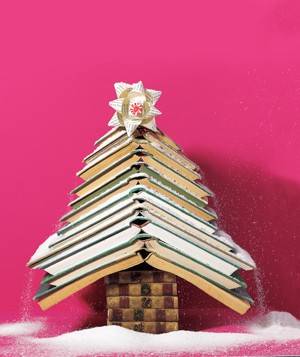 -from Book Fetish: Volume LVI by Brenna
By signing up you agree to our Terms of Service
Enter to win
a $100 Amazon gift card when you sign up for our sci-fi/fantasy newsletter!
Enter here
: