Emma Straub Joins Kevin Smokler on "Off Topic" Tonight at 9pm Eastern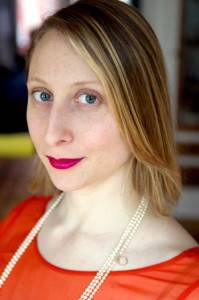 Our new live webcast series "Off Topic" is all about book people going–you guessed it–off topic! Every couple weeks, author and host Kevin Smokler sits down with a guest to talk about, well, anything that's not their book.
Join us tonight on Spreecast at 9pm Eastern, when Emma Straub, author of Laura Lamont's Life in Pictures, will hit the hot seat for a chat about the Upper West Side of New York, Flowers, The Magnetic Fields, merchandise tables, first dates, last names, and who knows what else!
Just click this link to watch the show–sign in with Facebook, Twitter, or your email address–and you'll be able to chat with other viewers, submit questions, and maybe even join in on camera.
Set your calendar reminders, and we'll see you tonight!
We have 10 copies of
A Gentleman in Moscow
by Amor Towles to give away to Book Riot readers!
Go here to enter for a chance to win
, or just click the image below. Good luck!