Critical Linking: November 20th, 2012
Trillin spills endless ink on the losing chumps
And silly sideshow hucksters like Donald Trump.
But he eventually moves on to the Big Show,
Starring Mittens and Barry, trading blow for blow.
I get it now. Kakutani is some elaborate Banksy stunt.
____________________________
We do not hate e-books—well, okay, some of us do—but we owe our careers, at least my generation of writers do, to the great independents, so many of them long gone now.
The argument goes something like: if independent bookstores hadn't been around for the last 60 years or so, the literary landscape would have been a lot different. This assumes, though, that different means "worse" somehow. What if maybe, just maybe, it would have been more interesting? Just a thought-experiment.
____________________________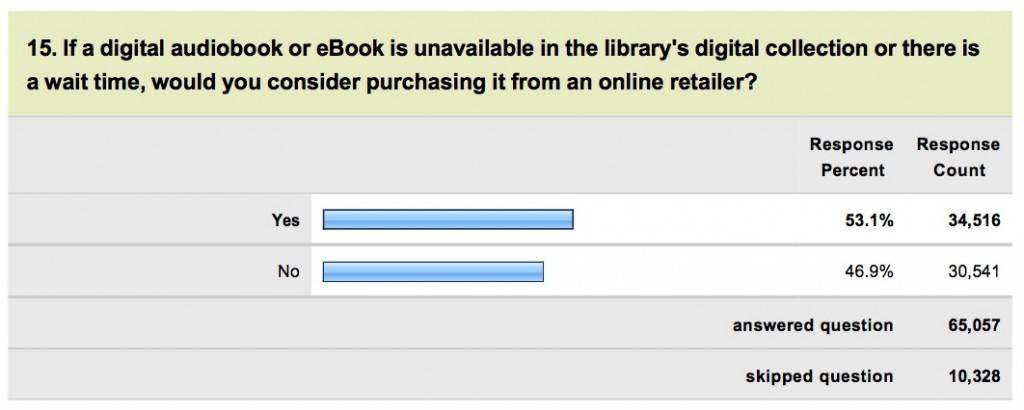 Now, you tell me: based on this response, should publishers be more or less lenient with ebook lending?
____________________________
Professors will be able to dive into specific details of progress: the amount of time students have spent reading, number of pages completed, and even a tally of notes / highlights will all be collected. From there, an "engagement" score could be reached for each student.
I guess we need a new "the dog ate my homework" excuse.
By signing up you agree to our Terms of Service
Enter to win
a $100 Amazon gift card when you sign up for our sci-fi/fantasy newsletter!
Enter here
: