Inbox/Outbox: November 9, 2012
I've had a pretty fantastic reading week, owing mostly to the fact that I spent all weekend completely and blissfully offline. I'm traveling for work this week, and though it's meant a lot of early mornings and late nights, you'll never hear me complaining about the "found time" of waiting for planes to take off. Here are my highlights.
Inbox (Books Acquired)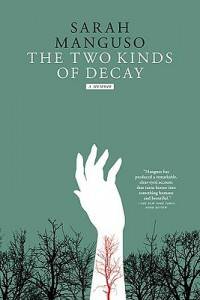 The Two Kinds of Decay by Sarah Manguso–I just tore through Susannah Cahalan's new memoir Brain on Fire (more on that in the Outbox portion). When I told a literary friend how much I enjoyed it, he recommended this 2009 memoir, calling it "the perfect poetic counterpoint." I don't know about you, but I can't resist a recommendation like that. I snatched this one up on my ereader the same day and can't wait to dive in.
Elsewhere: A Memoir by Richard Russo–After a summer spent reading Big Fiction, I'm feeling drawn to memoirs. I've loved many of Russo's novels, and I couldn't pass up the chance to learn more about the man behind the stories.
The Signal and the Noise by Nate Silver–If Silver's numbers-are-magic election blog FiveThirtyEight was the key to your election cycle sanity, you sorta owe it to the dude to buy his book. Respect, yo.
Outbox (Books Finished)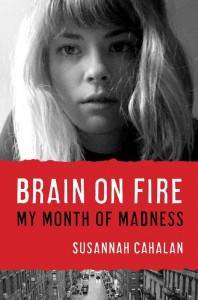 Brain on Fire by Susannah Cahalan–After Kim recommended this in last week's Inbox/Outbox, I rescued it from the depths of my TBR pile and proceeded to plow through it in a single sitting. At 24, Cahalan was a successful young reporter with a promising career and a budding relationship. Then out of nowhere, she started having seizures and experiencing psychotic symptoms (paranoia, hallucinations, etc.), and doctors had no idea why. In Brain on Fire, she puts her journalistic skills to use to put together the pieces of what really happened during a month of illness she barely remembers. The book has a few pacing issues but is engaging and super-interesting, and if you're into psychology and memoirs, you'll adore it.
Woke Up Lonely by Fiona Maazel (Graywolf Press, April 2013)–YOU GUYS, this book. It's going to be big. It's 2005, and Thurlow Dan is the recognized-worldwide leader of a cult devoted to eradicating loneliness from American culture. But he's lonely (irony!) and all he can think about is getting his ex-wife and daughter back. That's a sticky proposition, since his ex is basically a spy who has spent her career watching and (unbeknownst to him) protecting Dan. We get to hear her story, too, along with the tales of four pretty clueless government workers who are drafted into the spy game and then taken as hostages at Dan's compound. Woke Up Lonely is thoughtful and funny and sad and a very smart reading of American culture post-9/11 and straight-up loved the shit out of it.
In the Queue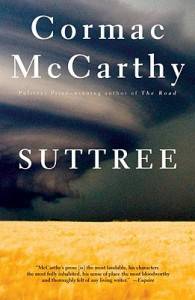 Suttree by Cormac McCarthy–I've never read McCarthy (hush, I KNOW!), and I feel like I know what The Road is about without having read it (which isn't to say that I won't read it, just that I don't feel compelled to start with it). I lamented my I-don't-know-where-to-start-itis to a teacher friend, and he recommended Suttree on the grounds that it was McCarthy's last big southern-feeling novel before he started in on Very Dark Tales About The World Going to Hell. It wasn't his phrasing so much as his passion for the book that sold me, and I called up my local indie that afternoon to order a copy. I'm just about to start my annual end-of-year backlist binge, and this looks to be the perfect way to kick it off.
How was your reading week?
By signing up you agree to our Terms of Service
We have 5 copies of
My Sister, the Serial Killer
by Oyinkan Braithwaite to give away to Book Riot readers!
Go here
to enter for a chance to win, or just click the image below. Good luck!