The List List #31
at Terrible Minds, 25 Motivational Thoughts for Writers
at Granta, The Best of Young Brazilian Novelists
at LitReactor, 7 Notable Literary Kills
at io9, 10 Novels That Are Scarier Than Most Horror Movies
at The Guardian, Top 10 Books with Maps
at Zola Books, Movies Based on Books, Starring Tom Hanks
at Kirkus Reviews, The Best Science Fiction/Fantasy Releases in November
at 50 Watts, Mid-20th-Century Science Fiction and Fantasy Illustrations
at Writer Unboxed, 3 Keys to Storytelling
at NPR Books, Trust Me: Three Books with (In)Credible Narrators
at The Contextual Life, New in Paperback for November
at GalleyCat, 60 NaNoWriMo Tips
at LitReactor, The Best Comic Books About Bad Guys
at Book Page, Fiction Forecast, Early 2013
at TV.com, Literary Classics That Would Make the Best Modern TV Adaptations
at Rachelle Gardner's Blog, 9 Reasons to Quit Writing
At B&N Review: Oliver Sacks Picks 4 Great Books on Hallucinations
At Beauty is a Sleeping Cat: 89 German Short Stories and Novellas You Should Read
At Poets & Writers: 27 Small Press Twitter Feeds to Follow
at The Mary Sue, 8 Favorite Literary Horror Heroines
at xoJane, Favorite Books with "Big Fat" Characters
at Nathan Bransford's Blog, NaNoWriMo Resources
At Listal: 20 Sci-Fi Novels That Will Change Your Life
and….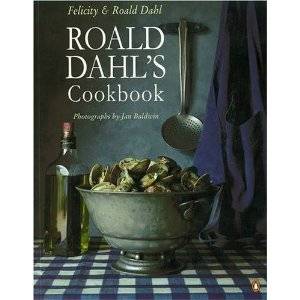 at AbeBooks, COOKIN' WITH COOLIO and 25 Other Unlikely Celebrity Cookbooks
By signing up you agree to our Terms of Service
We're giving away a stack of the favorite books of some of our favorite authors. Go
here to enter for a chance to win
, or just click the image below. Good luck!