Inbox/Outbox: November 2, 21012
Although I've been trying to cut back on my book acquisitions, I seem to have added several more to my bookshelves this week. On the plus side, I finished several books too, which is sort of helping the pile go down.
Inbox (Books Acquired)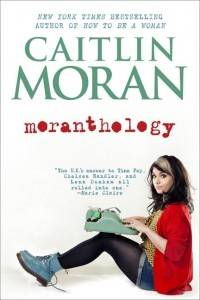 Moranthology by Caitlin Moran (Harper Perennial, Nov. 6) — Earlier this year I read British columnist Caitlin Moran's first book How to Be a Woman and thought it was a fun and funny read about modern feminism. Moran is also an award winning columnist, recognized as Columnist of the Year in 2010 and Critic and Interviewer of the Year in 2011 by the British Press Awards. Moranthology is a collection of her columns, covering everything from caffeine to the welfare state, that I think should be a lot of fun.
The Murder of the Century by Paul Collins (Bought) — I'm a journalist by trade, so I can't resist any book that explores the unsavory history of my profession. In The Murder of the Century, a grisly crime sets off a tabloid battle between Joseph Pulitzer and William Randolph Hearst. During the murder coverage, reenactments took place in Times Square and a love triangle emerged surrounding the capitol murder case. This one sounds just awesome.
Angel Killer by Deborah Blum (Bought) — This one may be stretching the "book" descriptor a little bit: Angel Killer is a long-form nonfiction piece by noted science writer Deborah Blum published by The Atavist. The story is about a 1920s child serial killer in New York City (clearly I'm in a mood this week). The subsequent trial was one of the first where the study of psychiatry and criminal behavior played a starring role. The enhanced ebook includes vintage recordings, film and news clippings to explore (you can get more info with the enhanced press release). Full disclosure, the author is a former grad school professor… but I love her books regardless.
Outbox (Books Finished)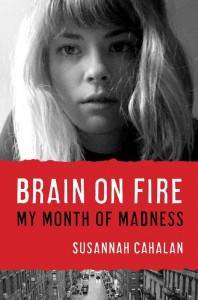 The Casual Vacancy by J.K. Rowling — I'm in the minority of people who really, really enjoyed this book. Yes, there are a lot of characters, and yes, many of them are hard to like, but I think Rowling captured some true things about people and life in a small town in this story. The style of the book reminded me a lot of a favorite American author, Flannery O'Connor.
Brain on Fire by Susannah Cahalan (Free Press, Nov. 13) — A successful 24 year old reporter suddenly begins to experience mood swings, hallucinations and seizures. Doctors diagnose her with withdrawal, bipolar disorder and schizophrenia — all incorrect. In this memoir, journalist Susannah Cahalan reconstructs her "month of madness" and the terrifying illness that almost destroyed her. Brain on Fire isn't a perfect book, but it's absolutely enthralling. I could not put this one down.
How the French Invented Love by Marilyn Yalom (Harper Perennial, October 2012) — For 900 years, the French have had a near monopoly on talking, writing, singing, and experiencing love. In this book, Yalom does a literary and cultural analysis of how the nuances of the idea of love have changed over time. This one's a quick read but lots of fun.
In the Queue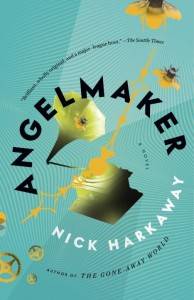 Angelmaker by Nick Harkaway — I feel like I have been waiting a million years for Angelmaker, the story of clock maker/mob boss son who gets pulled into a plot to stop a 1950s doomsday machine. I have a deep weak spot for books that straddle the line between literary and genre fiction, and all of the trusted reviewers I know have loved this one.
Bleak House by Charles Dickens — A couple of bloggers have organized a read-a-long of this Dickens epic that I'm excited to join. I'll be starting with the audio book, which is read by a widely-liked narrator, Simon Vance.
How was your reading week?
By signing up you agree to our Terms of Service
We have 10 copies of
A Gentleman in Moscow
by Amor Towles to give away to Book Riot readers!
Go here to enter for a chance to win
, or just click the image below. Good luck!