Buy, Borrow, Bypass: November 1, 2012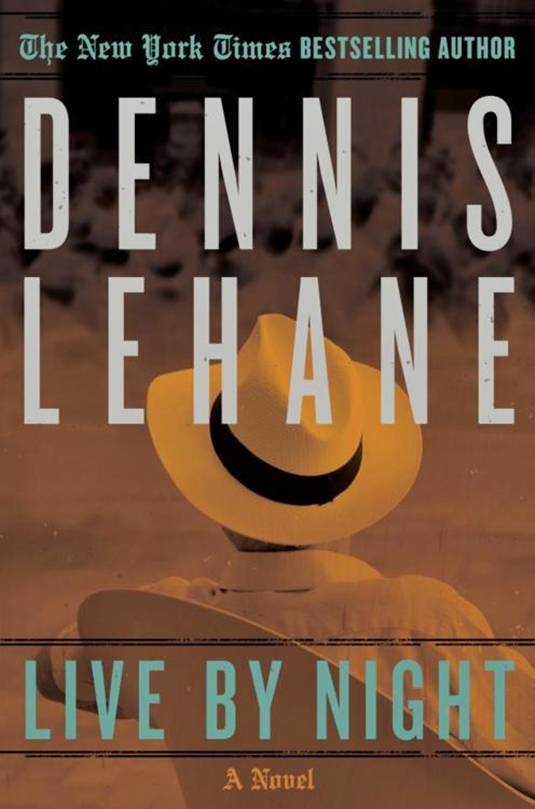 Live by Night by Dennis Lehane: About this time two years ago, I feverishly mainlined the whole of Lehane's Kenzie & Genarro series. Rife with the author's own outrage and abiding affection, those six novels–from 1994's A Drink Before the War to November 2010's Moonlight Mile–represent just about everything I love about the crime genre. In his latest, Lehane renders a Prohibition era Boston alive with Runyonesque color and romance. Penny ante hood Joe Coughlin and steely Emma Gould meet-cute not once but twice in lowdown speakeasies. Eventually, somebody's getting fitted for concrete loafers. It's a veritable saga, tighter and even more exhilarating than his last period piece, the sprawling, The Given Day. There's more abandon too, and though I miss Patrick Kenzie's introspective gloom, this isn't all flamboyance and bravado. Still, it was thrilling to watch as Lehane dialed down the pathos and punched up the pageantry for a bit of a rat-a-tat-tat. Soon to be a Ben Affleck joint, and that's always a good thing.
Verdict: Buy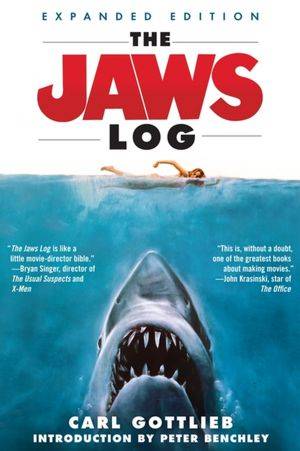 The Jaws Log: Expanded Edition by Carl Gottlieb: Just how many ways can a mechanical shark malfunction? At least twelve more than you could probably name. A sacred text for the likes of Robert Rodriguez and Bryan Singer, this spectacularly candid account of the never-ending 1974 production of Jaws is like a manual for worst case scenario filmmaking. I hadn't heard of it until scouring the depths of the film's recent Blu-Ray release, but I immediately sought this slim it out. Gottlieb provides a uniquely intimate perspective on the project, as he wrote a draft of the screenplay, cameoed as a reporter, and generally roamed about the Vineyard all those months. Now, if you're the kind of person who has stress nightmares about college course you've long since completed, it may be a little much to take. Spielberg and company's exploits filming a big budget special effects picture on an actual ocean, far from the controls of a Hollywood sound studio, are the stuff of legend. The book lends each calamity an immediacy that making-of documentaries never could. More than once, I found myself anxious to the point of painful prolonged wincing with vicarious dread. For added terror, read it in the bathtub, lights out, flashlight in hand.
Verdict: Buy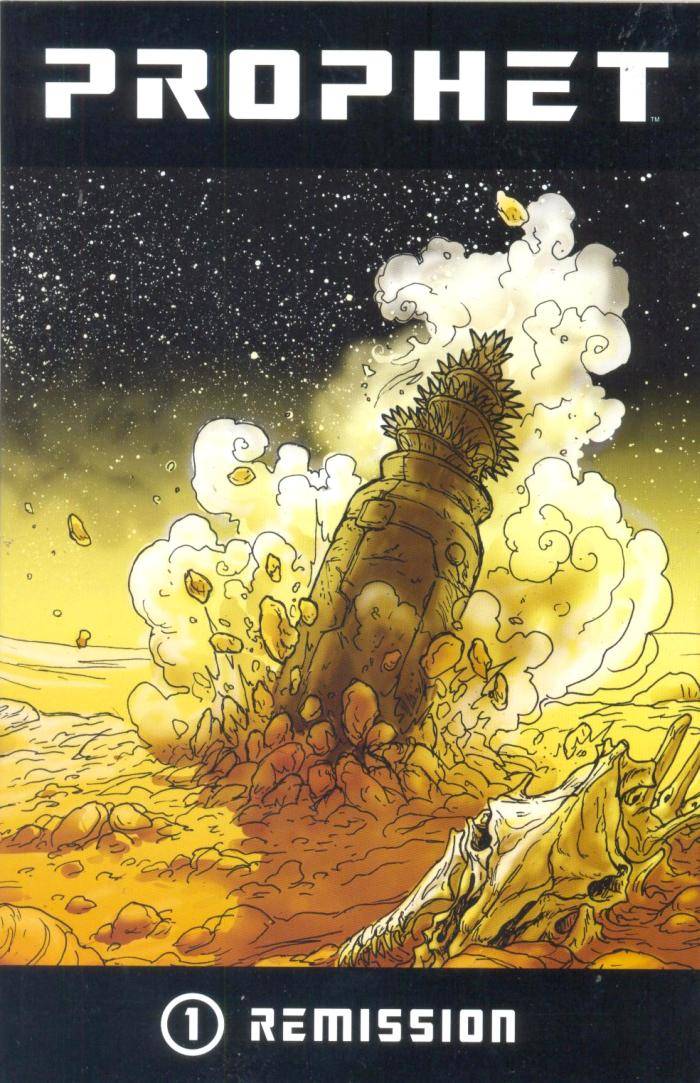 Prophet volume 1: Remission by Brandon Graham, Simon Roy, Farel Dalrymple, Giannis Milonogiannis, Marian Churland: Stoic and textbook taciturn, John Prophet is a man on a mission. A mercenary Rip Van Winkle, Prophet emerges from his hyper pod after an impossibly long nap, deep in the future when the Earth is no longer ours. He is tasked with reclaiming it, urged along by long-dead handlers. This profoundly strange science-fiction adventure repurposes a character and elements from a 90s property created by bro of bros Rob Liefeld. Despite its pedigree, the new Prophet is as thoughtful and engaging as it gets, constantly evolving and consistently surprising. Brandon Graham and his team start with something like the progeny of Conan the Barbarian and Thuvia, Maid of Mars as raised by Mœbius in the woods. But then it gets really weird, with living caravans and clones and assassins and aliens who live and die in the vacuum of space amidst a never-ending cosmic war and and and…
I'm going to recommend you test the waters first, given that that living caravan of massive alien creatures I mentioned operates on what could politely be described as the Human Centipede fuel system. So…
Verdict: Borrow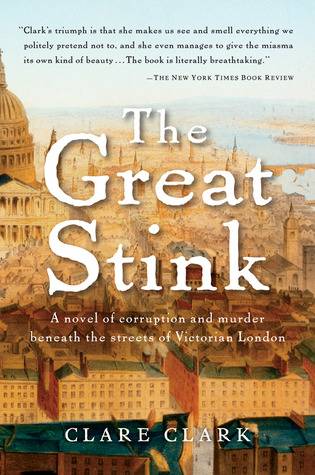 The Great Stink by Clare Clark: Prior to this month, I'd already read two novels which open with grippingly, sweepingly repugnant descriptions of sewage. While Dickens' Our Mutual Friend and Cormac McCarthy's Suttree eventually move on from the murk of the Thames and the Tennessee, Clare Clark delights in the inhospitable muck of Victorian London's sewer system throughout The Great Stink. She doesn't quite reach McCarthy's torrid poetic imagery of discarded condoms and fruit rinds, but her prose is exceptional stuff, vivid, even assaulting when it ought to be. This is the story of a troubled Crimean war vet called William May, tasked with remapping the labyrinthine sewers in a climate when the rot and spoil wasn't always relegated to the world beneath the streets. Corruption and bad behavior abounds. Marbles are lost. Then there's Long Arm Tom, another lost soul of the underground, rounding up rats for sport. It's all exceptionally gross, but the suspense mounts like toxic vapors threatening to go volatile. Keep the smelling salts handy.
Verdict: Buy
By signing up you agree to our Terms of Service
We have 10 copies of
A Gentleman in Moscow
by Amor Towles to give away to Book Riot readers!
Go here to enter for a chance to win
, or just click the image below. Good luck!