The Week's Most Popular Posts: October 13-19, 2012
Our most popular posts from the week that was…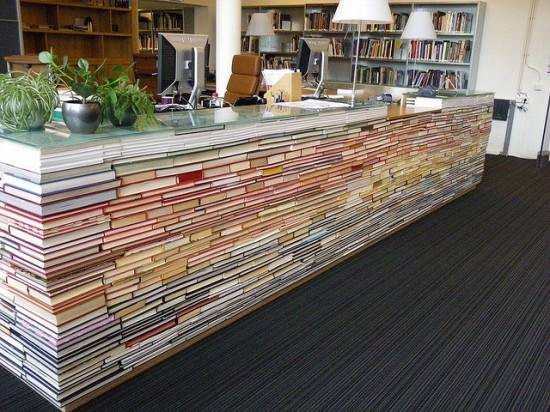 In the lobby, vistors are greeted by a huge desk made from books reclaimed from the fire.
from The Underground Library by Jeff O'Neal
___________________
There's a new Tumblr for all of us to pour out our "deepest, darkest bookish secrets," and it's appropriately called Reader Shaming. It's like Post Secret for book nerds, but without the strange sexual confessions (…so far)!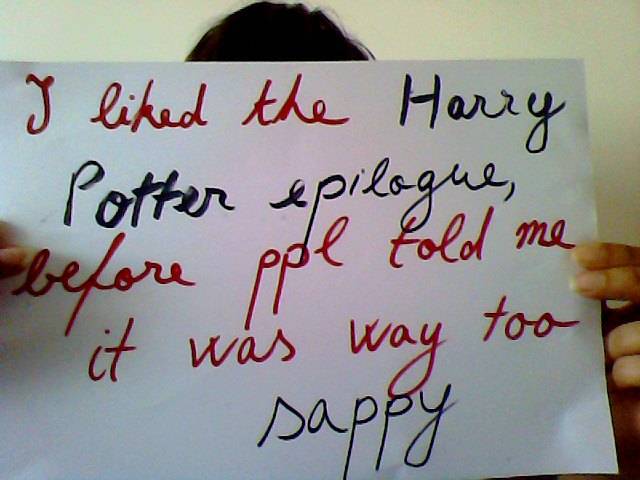 from Sites We Like: Reader Shaming by Amanda Nelson
____________________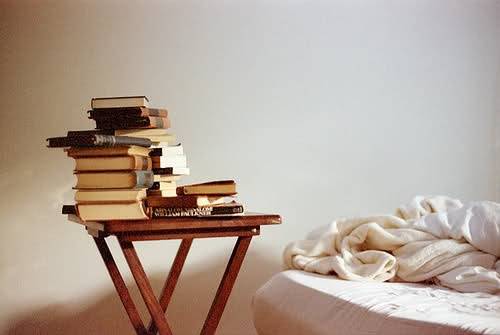 Congratulations, you read your books! Your pile is small enough to be manageable. You have the effortlessly intellectual look of the person who reads a lot, but doesn't overwhelm themselves to the point that they no longer know what unread books they own. Non-readers probably think all readers are like you. You belong to a small group of readers who are able to control themselves when it comes to the written word. Relish the knowledge that you can name all of your books… for now.
from What Your Book Pile Says About You by Wallace Yovetich
____________________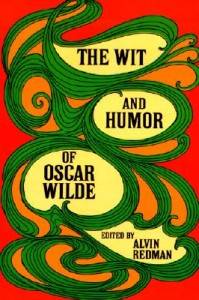 The Wit and Humor of Oscar Wilde is a compendium of bon mots, daggers, repartees, ethereal dinner party scraps lifted from Oscar Wilde's conversation, plays, and essays. The man was never without a comeback and, as I am frequently slack-jawed in conversation, he is my Muse with a carnation in his lapel. "Oh, I'm so glad you've come. There are a hundred things I want not to say to you."
That my husband gave me this book further sweetens both my experience of Oscar Wilde, and of my husband, as though some of the gossamer and true grit that I gain by reading Wilde is transferred to my husband, by way of Victoria Station, the conservatory, Lady Windermere's fan, and some other magic. That's the power of giving a good book, some of the goodness is left on the giver, as a residue like the feathers from a wing of a butterfly that you catch – and release.
from The Perfect Gift of Books by Elizabeth Bastos
By signing up you agree to our Terms of Service
Book Riot is sponsored by
Evergreen Tidings from the Baumgartners by Gretchen Anthony
. Full of humor, emotion and surprises at every turn,
Evergreen Tidings from the Baumgartners
brings to life a remarkable  story of a family falling to pieces—and the unexpected way they put it all back together. Go
here to learn more
, or just click the image below: