The Week's Most Popular Posts: September 29 – October 5, 2012
Our most popular posts from the week that was…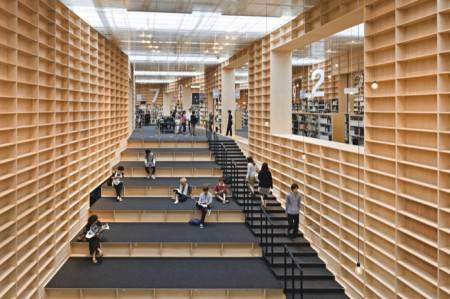 The recent renovation of the Musashino University Library in Tokyo strips the idea of the library down to its most basic element–the bookshelf. That is, the library is constructed as one giant bookshelf, filling every inch of wall-space with more than 100,000 accessible volumes (there are another 100,000 volumes stored in closed-stacks in the basement).
from The Bookshelf Library by Jeff O'Neal
____________________________
Avid Reader clock: If I had a library, this clock would be in it.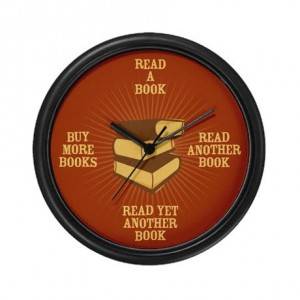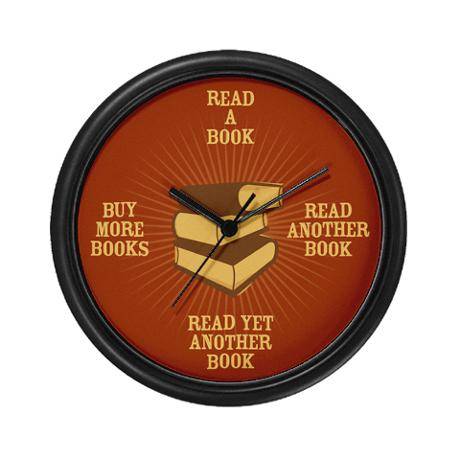 from Book Fetish: Volume XLVIII by Brenna
____________________________
Michiko Kakutani for The New York Times
Gold Star: None
Demerit: The whole review, really, but here's a gem- "Unfortunately, the real-life world she has limned in these pages is so willfully banal, so depressingly clichéd that "The Casual Vacancy" is not only disappointing — it's dull."
Grade: F
from Review GPA: THE CASUAL VACANCY by J.K. Rowling by Amanda Nelson
____________________________
…my mother sent me Knit Your Own Cat. As a present. The card that accompanied the box said, "Thinking of you!" and it wasn't meant to be sly, funny, or ironic. That is not how my mother operates. My mother, who knows my soul – or so I thought – sent me Knit Your Own Cat because she really thought I'd really like it. 
from "Knit Your Own Cat" or, The Worst Gift Book Ever by Elizabeth Bastos
____________________________
I guess stamping licence plates doesn't count as arts and crafts.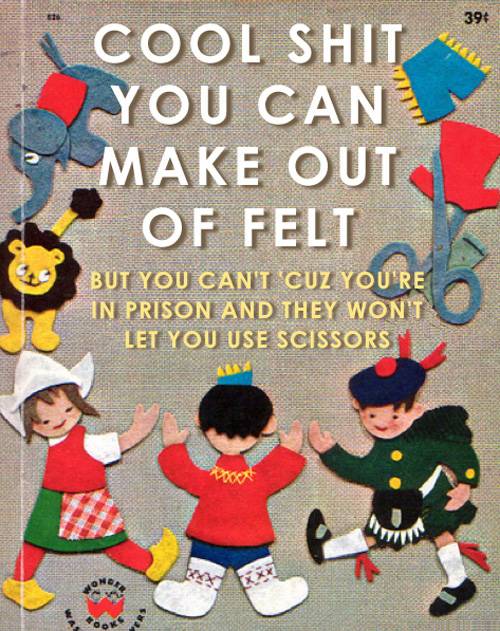 from Sites We Like: Bab Staake's Bad Children's Books  by Rebecca Joines Schinsky
By signing up you agree to our Terms of Service
We're giving away a $500 gift card to the bookstore of your choice.
Click here to enter
, or click the image below: