The Week's Most Popular Posts: July 29-August 3, 2012
Our most popular posts from the week that was…
The two most popular book cataloguing/social networking sites seem to be Goodreads and LibraryThing.So which one should you use? What are the benefits/drawbacks of each? I've got accounts on both sites and have done some major digging into their terms of service (TOS) and various functionalities to give you some (many) points to consider about both sites.
Goodreads v. LibraryThing–Part One by Amanda Nelson
_________________________
Was it possible, they wondered, for a "terribly written book that makes no sense and just has a lot of banging" to win the hearts and minds of unknowing readers? Craving an answer, they asked the internet to write a totally fake erotica book, and they published it.
Crowdsourced Fake Erotica Book Soars Up iBookstore Charts by Rebecca Joines Schinsky
_________________________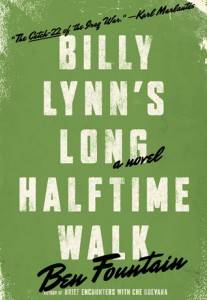 It's a book that will give you road rash, make you break out in hives and give you coughing fits of laughter and outrage. Simply put, this novel is the sharp pin to the over-inflated balloon of our national hubris. –David Abrams
Riot Round-Up: The Best Books We Read in July by Scott Beauchamp
_________________________
Some readers burn for Bradbury.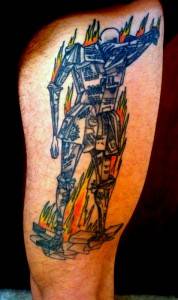 Sites We Like: Contrariwise–Literary Tattoos by Rebecca Joines Schinsky
_________________________
I saw a prototype of Out of Print's iPad jacket at BEA this year and immediately said: "Well, there goes 50 of my hard-earned dollars." A variety of book covers will be available, and for 40 or 45 bucks(depending on your ereader), you get one.
5 Bookish Kickstarters You Should Back Right Now by Jeff O'Neal
By signing up you agree to our Terms of Service
Get up to 80% off books you actually want to read with our
Book Deals newsletter
!