The Week's Most Popular Posts: July 7 – 13, 2012
Our most popular posts from the week that was…
Little-known fact: It was the father of George's fiancé Susan who was John Cheever's illicit-affair-mate! Didn't see that coming, did you? Of course, this is satirizing the famous Cheever letters — published after Cheever's death in 1982, and revealing his bisexuality and long affair with a man. Really out of left field, this reference — which is what makes it so funny.
from Top 8 Literary References in Seinfeld by Greg Zimmerman
_________________________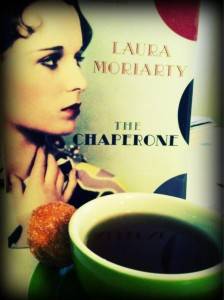 The Chaperone was featured in several of the book and beverage #dailybookpic submissions. I would say that means we should all read the book.
from #DailyBookPic: Book and Beverage by Cassandra Neace
_________________________
Post-war prosperity, a booming automobile industry, and increasing suburbanization continued the expansion of bookmobile service. The below picture of a Brooklyn library bookmobile doesn't really capture all of the trends of the time, but look at the kids!
from A Brief History of American Bookmobiles…in Pictures by Jeff O'Neal
_________________________
It seems like these semi-annual "should I feel bad about reading Stephen King?" battles are getting a bit out of hand. Snobs: your standards are not objective. King Defenders: don't be so insecure. These arguments always seem to bring out the worst in people, because it really becomes a war about your identity as a reader.
from Should You Feel Bad About Reading Stephen King? by Scott Beauchamp
_________________________
You can be well read in medieval poetry written by monks who rode donkeys only on Tuesdays. You can be well read about vampires and the various incarnations of their girlfriends, be they surly or Southern. In my case, I am "well informed and deeply versed" in Victorian-era Western literature because I have read mostly classics in my life. But I don't think this definition covers a general concept of well readhood.
from What Does It Mean to Be Well Read? by Amanda Nelson
By signing up you agree to our Terms of Service
It's here. A
14-day free trial
for Book Riot Insiders ★★★