Our Most Popular Posts: June 17 – June 22nd, 2012
Our most popular posts from the week that was…
Lisa: "Can you tell me what happens at the end of the series?"
JK Rowling (kind of ticked): "Yes, he grows up and marries you… Is that what you want to hear?"
Lisa (sighs, happily):  "Yes…"
From The Top 10 Literary Quotes from The Simpsons by Greg Zimmerman
____________________________
Authors Are My Rock Stars tee: This one speaks for itself.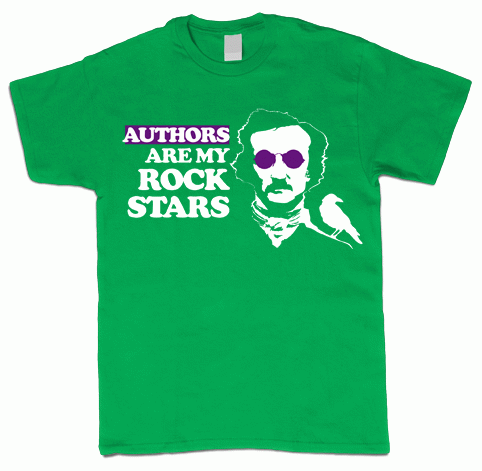 From Book Fetish, Volume XXXIV by Brenna Kalmer
____________________________
For "sucker," Rodale suggests: dupe, gull, gudgeon, chump, sap, schnook, boob, greenhorn, sitting duck, pigeon, and pushover. That's almost a six-word memoir right there, of 7th grade at a private all girls school.
From Tools of the Trade: Rodale's Synonym Finder by Elizabeth Bastos
____________________________
So, lessons learned: Miss Liberty cannot be left to her own devices, Rachel cannot be trusted, and the guy behind you in the signing line is always ready to throw you under the bus. I thought book people were supposed to be warm and fuzzy!
From The Well-Readheads Take New York! by Liberty Hardy and Rebecca Joines Schinsky
____________________________
Lastly, make sure there is plenty to eat and drink by testing out some Narnia recipes via the official cookbook (who knew?)!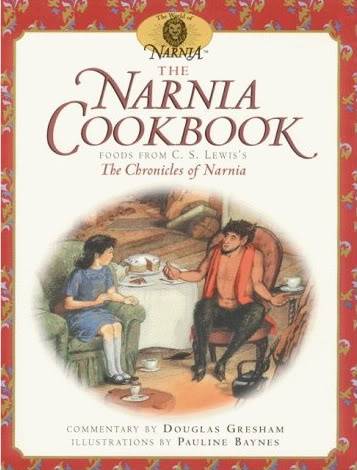 From Bookish Birthdays: Narnia by Wallace Yovetich
By signing up you agree to our Terms of Service
We have 5 copies of 
the
Forbidden Hearts series
by Alisha Rai to give away to Book Riot readers!
Go here to enter for a chance to win
, or just click the image below. Good luck!