The Week's Most Popular Posts: June 11th – 15th, 2012
Our most popular posts from the week that was…
Next, I met Jeffrey Eugenides at the ABA  reception. It took place just after an ABA luncheon, so it makes sense that he made small talk by asking me which boxed lunch I had selected (it was roast beef). I then couldn't think of anything to say and was just standing there trying not to make a vest-on-a-billboard joke, so he very politely filled in the gap in conversation with roast-beef related banter, and signed my copy of The Marriage Plot to "Amanda, the carnivore." While I'm sure he's had more awkward interactions, I will now forever associate him with lunch meat.
From I Say Awkward Things to Authors by Amanda Nelson
____________________________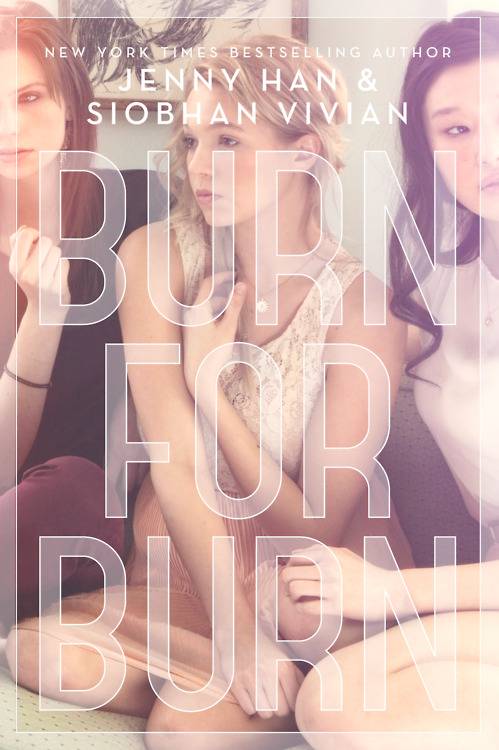 Burn for Burn by Jenny Han & Siobhan Vivian (September 18th from Simon & Schuster)
I was surprised to learn that this is a YA title. The cover feels to me like a Less Than Zero for teenagers. Maybe it's me, but putting "burn" in caps across the faces of three girls is ominous.
From The Best Books Covers of Book Expo America 2012 by Jeff O'Neal
____________________________
 I admit that I'm nervous for Ms. Strayed. Although I loved Eat, Pray, Love (and more people than care to admit it liked it too, yes, I'm talking to you there with the shifty eyes and the worn out, dog eared copy in the back of your closet), it took a serious beating the more popular it got, and after the movie… fuhgeddaboudit. No one was taking Ms. Gilbert seriously anymore. Is it possible to zoom to the stars too fast, or is this the nature of book publishing today: you're nobody until somebody wants to make it a movie?
From Cheryl Strayed, Oprah Winfrey, and Reese Witherspoon Walk Into a Bar by Wallace Yovetich
____________________________
I am such a fan of Winter's Tale, by Mark Helprin, that I would have curbstomped a kitten for a copy of his newest one, In Sunlight and in Shadow (Houghton Mifflin Harcourt, October 2012). Luckily, it didn't come to that – the nice people at HMH gave me one when I asked, without me having to so much as bare my canine teeth at them. Helprin's novels are usually hefty tomes, and this one is no exception – it's a 700-page post-WWII tale about the romance between a paratrooper and an heiress. I know, I know: Kissing parts – yuck. Amiright? But not when they're done by Helprin. His writing is magic. So excited to eat this one.
From Book Riot BEA Buzz by Liberty Hardy
By signing up you agree to our Terms of Service
Come bag some bookish perks with
Book Riot Insiders!