Book Fetish: BEA Edition
Check out the bookish goodies we found at Book Expo America this week.
This writer's clock from Linda Rohrbough will reassure you that your seemingly weird writer habits are not so weird after all. Say goodbye to writer's block and hello to that much-needed adult beverage.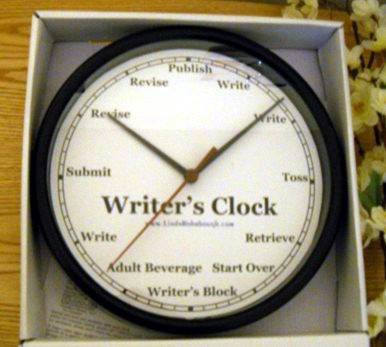 _________________________
We stopped by the Out of Print Clothing booth to say hi to the awesome folks who provided the Song of Solomon shirts for Toni Morrison Day. First we drooled over these notebooks: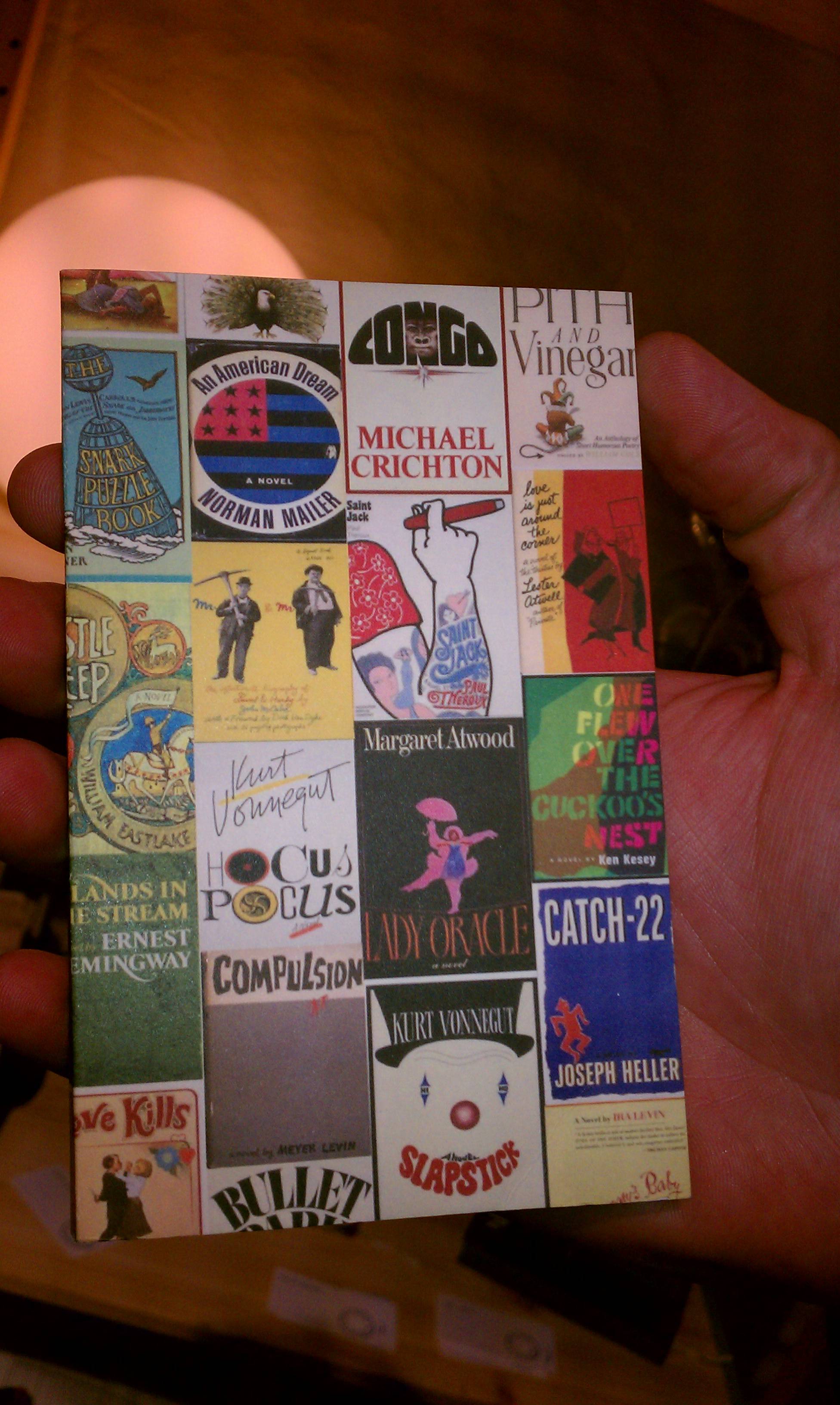 Then we blathered about how awesome these iPad covers are. They're not coming out until fall, so you should subscribe to Out of Print's blog for the first chance to get one.
_________________________
If you're a writer looking for community, critique, and the chance to be discovered, you won't find a better resource than Book Country. Also, they have these buttons that we couldn't resist.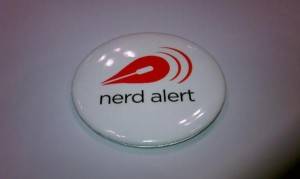 _________________________
Graywolf Press is putting out a new translation of Dante's Inferno with superfantastic illustrations AND pop culture references. Yes, that is a South Park character. I am positive this is not the last you'll hear of this from us.
_________________________
The lettering? It's embroidered. Penguin snazzies up their classics with this special edition.
_________________________
Did you attend the show? What's the most delicious bookish thing you saw?
Start your 14-day free trial
and enjoy the perks of exclusive podcasts and emails, the New Release Index, and behind-the-scenes access.