The List List #10
Our weekly round-up of the best bookish lists floating around the internet.
At LitReactor, Top 10 YA Books That Should Be Adapted for Film
At The Huffington Post, 11 Favorite Queens from Literature
At The Pixar Touch, Pixar's 22 Rules for Storytelling
At Publisher's Weekly, Best Summer Books for 2012
At Comics Beat, The Hottest Graphic Novels of 2012
At Divine Caroline, The 30 Books Everyone Should Read Before They're 30
At She Wired, 5 Books We'd Love to See Turned Into Movies
At Thought Catalog, 10 Reasons Why Cormac McCarthy is a Badass
At The Washington Post, The 10 Best Books of 2012, So Far
At Paste, 5 Video Games Inspired by Books
and…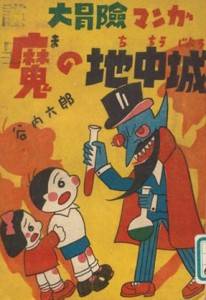 At Flavorwire, 16 Terrifying Children's Books From Around the World
We're giving away a stack of the favorite books of some of our favorite authors. Go
here to enter for a chance to win
, or just click the image below. Good luck!