The List List #6
Boy does the internet like a list. And boy, does the bookish internet love a book list. Here's a round-up of recent bookish lists that caught our attention. See previous installments here. 
_________________________
At Flavorwire, 30 Gorgeous and Innovative Bookshelves
At Accredited Colleges Online, 32 iPad Apps That Writers Just Love
At Terrible Minds, 25 Things Writers Should Know About Creating Mystery
At Rachelle Gardner's Blog, 9 Ways to Outwit Writer's Block
At AlterNet, 10 Examples of Literary Nonfiction That Make Facts Compelling
At The Kitchn, 10 Famous Fiction Writers and Their Cocktails
At Cover Browser, 450,000 Comic Book Covers
At Female First, Top 5 Books Brits Lie About Reading
At Terrible Minds, Four Books Chuck Wendig Wants You to Read
At Mental Floss, 19 Amazing Facts About Famous Children's Stories
And finally…
At Cracked, 8 Books That Prove Cat Lovers Are Insane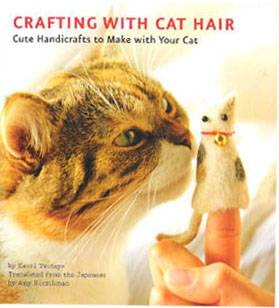 We're giving away five copies of Leslie Jamison's new essay collection
Make it Scream, Make it Burn
.
Click here to enter
, or click the image below!