Flowchart Friday: Summer Reading Intentions Edition
I start out every summer with such good intentions for my reading list. The time between semesters, I tell myself, is when I need to do my VERY SERIOUS READING. Because I don't have the brainpower for it the rest of the year, you see. So my refreshed and well-rested brain should be put to good use in the summers. Right?
Well…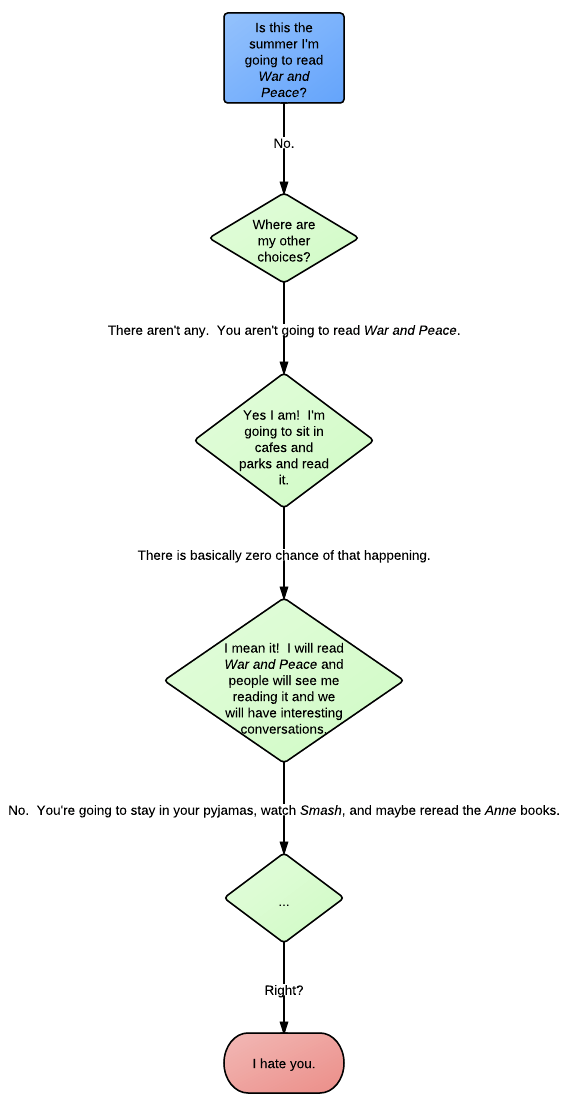 We're giving away a $500 of the year's best YA so far.
Click here to enter,
or click the image below: