Giveaway Finalist #3: The Best Bookish Pet Photo
Anna Pederson was chosen as one of five finalists in the Best Bookish Pet Photo giveaway sponsored by Kitty Cornered and Algonquin Books. The winner will be the one whose entry reposted on BookRiot.com gets the most Facebook "likes" by 11:59PM EDT, Friday, April 20. The ONLY way to vote is to click the Facebook "Like" just above this text on BookRiot.com.
____________________
Oliver (grey domestic longhair) and Autumn (Maine Coon) are reading Cory Doctorow's For the Win.
As you can see, Oliver is completely engrossed in the book and doesn't seem to notice he's being photographed. Autumn, on the other hand, looks peeved at being interrupted.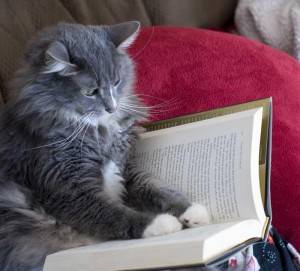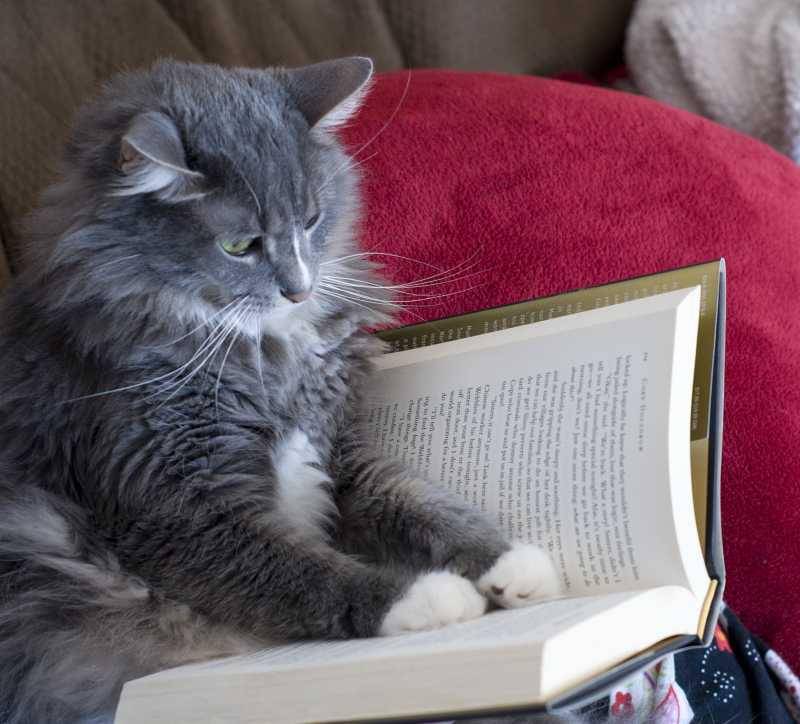 By signing up you agree to our Terms of Service
A woman checked out a book called
How to Win a Local Election
. And she did. Listen to 
Annotated
on
Apple Podcasts
or
Google Play
to hear her story.