Book Fetish: Volume XXV
Literary cuffs: Melodic Designs offers hand stamped customizable literary cuffs that are cute but not too pricey.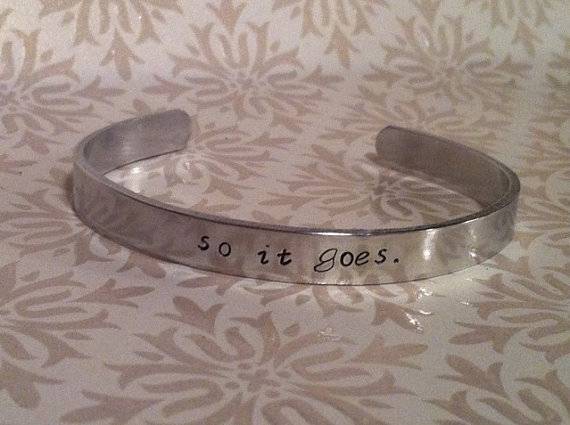 DIY stencil pillow: Rest up with your favorite literary quote using this DIY project from Wit & Whistle.
Book Bricks: Artist Daryl Fitzgerald creates these book look-alikes from bricks by painting images and stenciling the titles on the side. So very cool. via Junk Culture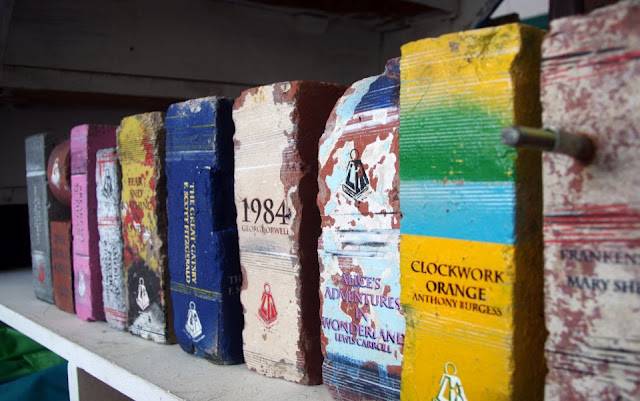 Book page earrings: Earrings crafted out of books from Lark Crafts.
Bookshelf wallpaper: Another bookish wallpaper from Bodie and Fou, only this one's a bit softer with a vintage vibe.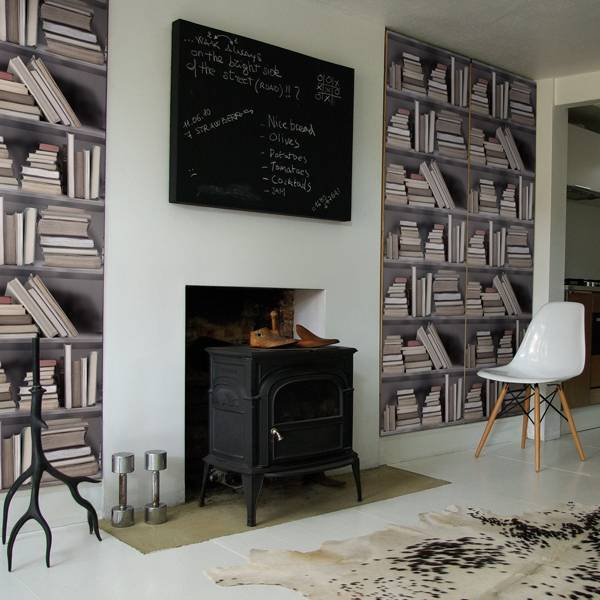 By signing up you agree to our Terms of Service
In a book lover's life, there's nothing as magical as a perfect, surprising recommendation from someone who just
gets
you. But finding those people can be tough! That's where
TBR
comes in. Go here to find out more, or just click the image below: