2012 Tournament of Books: Shortlist Surprises and Speculation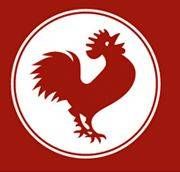 The field of sixteen and brackets for the 2012 Tournament of Books was announced yesterday, so it's time to rev up the nerd-engines and dive in.
First off, I guessed 7 of the 16 books in my tourney forecast, and if I weren't such an idiot, I would have guessed 9 of 16 (I just plain forgot to include the most recent Booker winner, which is a lock to make the field. I also let my lukewarm feelings about The Art of Fielding get in the way of picking it, though I knew it was a likely pick. Guess that's what separates the wiseguys from the marks.)
Alright, on to the list itself (guessed tiles are bolded):
Nathacha Appanah, The Last Brother
Julian Barnes, The Sense of an Ending
Teju Cole, Open City
Helen DeWitt, Lightning Rods
Patrick deWitt, The Sisters Brothers
Jeffrey Eugenides, The Marriage Plot
Chad Harbach, The Art of Fielding
Alan Hollinghurst, Stranger's Child
Jesmyn Ward, Salvage the Bones
Haruki Murakami, 1Q84
Téa Obreht, The Tiger's Wife
Michael Ondaatje, The Cat's Table
Ann Patchett, State of Wonder
Donald Ray Pollock, Devil All the Time
Karen Russell, Swamplandia!
Kate Zambreno, Green Girl
Snubs and Surprises
1. There's really only one title from my projected list that I am flat out shocked isn't here: Zone One by Colson Whitehead. Of the non-prize winners, I was most confident about this one, even more than Eugenides or Murakami really. If I were a betting man, I would have lost big here (apropos of nothing, anyone know how to get a good price for a used iPhone? Just asking).
2. I'm also surprised that there isn't something here that isn't straight fiction. I thought something like Blue Nights or Habibi would be added into the mix. At some point, we'll see a graphic novel here., but not this year.
3. No Pale King. This isn't a surprise, really, but worth mentioning. It seems that the literary world is treating The Pale King like other notable unfinished works by masters: it's of interest, but not in the main. I expect it'll have a fate similar to that of Ellison's Juneteenth or Fitzgerald's The Last Tycoon–read by adherents, but by few others.
4. There's also not a real grassroots pick here, something that a whole bunch of people are reading (like Room last year). I thought The Night Circus might fill that void or maybe 11/22/63, or Miss Peregrine's Home for Peculiar Children. But, nope. In fact, only State of Wonder was one of 2011's 100 best-selling books, charting at #91 at that. (You can drink sadness away, right?)
Favorites
Before looking at the specifics of match-ups and judges, let's just look at the whole board and try to pick the front-runners. First thing I notice: this is wide open. There's no Goon Squad or Freedom like last year, or Oscar Wao or The Road in years past. There are some great books and big names, but handicapping the two or three titles with the best odds isn't at all obvious, to the point that my standing "do not pick debut novels" might need breaking.
Here are my three favorites, in no meaningful order:
1. The Art of Fielding. The universe seems to like this better than I did, though it's good. I think of it as Franzen-lite and in a light year, that might be enough. It does suffer from The Marriage Plot's problem of having a sole, somewhat problematic female character. And a bad ending, but that's me.
2. State of Wonder. There's something to be said for pleasing most of the people most of the time, and State of Wonder does that. Great sentences, enveloping setting, engaging plot. (I think I'll be pulling for this. Because pulling matters in the outcome.)
3. The Tiger's Wife. Tempting to put 1Q84 or The Marriage Plot here, but I think more people just plain like The Tiger's Wife than either of these, and that matters.
Overrated/Underrated
This isn't about quality of the work but about seeding and match-ups. Some very good books get knocked out early because of what they are up against (remember the Goon Squad v. Skippy Dies body blow of 2011?).
1. Overrated: The Sense of an Ending by Julian Barnes. Many think Barnes got the Booker this year as a sort of lifetime achievement award. I think that undersells the fine, if slight, The Sense of an Ending, but I can see it getting blown away by heavier artillery. Shocked if it makes the final four as its #1 seed suggests.
2. Underrated: Open City by Teju Cole. This was my cagiest pick to make the field and it's up against The Art of Fielding in the first round. I think it has a shot.
3. Overrated: The Marriage Plot. Again, a good, but perhaps not great, effort by a modern master. I haven't yet read Green Girl, so I can assess the chances there, but I think the survivor of the Open City/Art of Fielding match poses a serious threat to Eugenides.
4. Underrated: The Sisters Brothers by Patrick deWitt. Oh man, watch out, Patchett. Not only is the neo-Western The Sisters Brothers a stealth hit, but this match is being judged by uber-nerd Wil Wheaton. You heard it here first, folks.
First Round Matches to Watch
1. It's a possessive title-off when Stranger's Child takes on The Tiger's Wife (judged by our very own Bethanne Patrick!). Debut darling versus the artisanal Brit. Too close to call.
2. A satire versus a grim portrayal of disaster makes the Lightning Rods/Salvage the Bones match an inscrutable pairing. Gonna come down to the judge.
Zombie Predictions
One of the great features of the Tournament is the late-round resurrection of two reader favorites. The two knocked-out books that received the most votes get to come back and take another swing right before the final. (You can vote for your favorite right here).
1. As I mentioned above, State of Wonder sold better than the rest of the books here, so it's a good bet to come back should it lose. (Full disclosure: I cast my zombie vote for this one.)
2. After that, I'm finding it hard to figure. Maybe The Tiger's Wife? Normally the National Book Award winner would have enough juice to be revived, but Salvage the Bones is one of the quieter winners in a while.
____________________________
Alright, that about does it for this round of Tournament speculation. I've gotta get reading (I've read 7 of the 16 and am aiming to read them all before tip-off). Watch for my full odds for the field in the couple of weeks right before things get underway.
____________________________
Jeff O'Neal is the editor of Book Riot. Follow him on Twitter: @readingape